Posted by homoludo
on December 5th, 2007 filed in
music
,
radio shows
This weeks show features Guest DJ Rodney Timmins playing breaks, garage and widescreen grooves. The German garage and psychedelia really gets my kraut boat bobbing along. He plays an amazing track, Horrorscope, by reclusive millionaire synth dude Ralph Lundsten. Here's a picture of Ralph in his evil disco lab.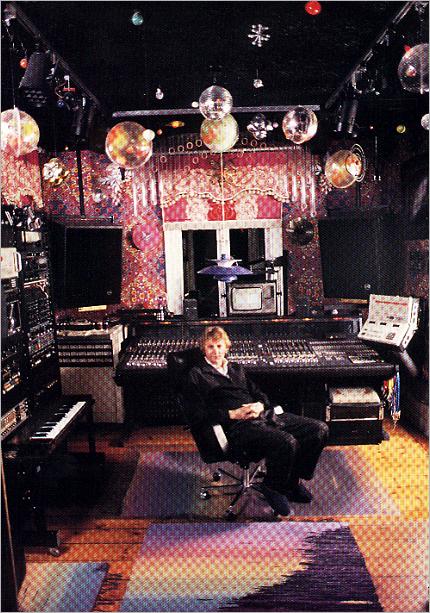 Great material for a Hammer (disco) House film.
Squee! Those crazy drunken Fins! Near the start of the show is an excerpt of a Squee set (it's really Skwee, but there aren't enough Sq words and the other meaning is fun. It's obscure enough at the moment that I can call it what I want. Minimal anybody?) taken from seclusis radio. Stay tuned for lots more Squee! The dance style for this music is called 'drunken stumbling'. The show finishes with some fresh dubsteppahs.
[audio:/pcpradio_squee_rodney1_%20dec07.mp3]
Tracklist
1. Smiley Culture – Rootsreality (homoludo Dubstep remix)
2. Quatra 330 – mmmm
3. Squee Set(I'll spell it how I want)
4. Zapp – Computer Love
5. Rodney Timmins' set
The Heliocentrics – Somewhere out there
*Various 70's b-boy breaks.. from Qberts Breaktionary comp.
Can – vitamin C
A Certain Ratio – Do the Du
The Mighty Doggcatchers – There's Gonna Be a Mess
Can – Turtles Have Short Legs
*various 70's b-boy breaks.. .from Qberts Breaktionary comp
Joe Ki Tomas Sound Group – Mao
Niellsen Nieptrzebur – (unwanted)
Serge Gainsbourg – The Horse
Shames – My World is Upside Down
The Monks – Shut up
Dave Dee,Dozey,Beaky, Mich & Tich – Hold Tight
Silver Apples – Cannonball Noodle
The Ogyatanna show band – Disco Africa
Mulatu Astatke – Metche Dersche
Ralph Lundsten – Horrorscope
Gary Davis – The Professor's Here
The Katzenjammers – Cars
Mulatu Astatke Asiyo – Belema
6. Dubstep set