Archive for December, 2007
Posted by homoludo on Dec 30 2007 Posted by homoludo on December 30th, 2007 filed in charlie stross, google, science fiction, writing
Comment now »
The History of the Future – not the end of history, the begining
No show this week, but stay tuned for the 07 chart with contributions from Dj Rupture, Starkey, Warrior Queen, Aaron Spectre etc plus local selections from local people.
Instead here's a post about google to get you thinking…

your own personal google.
"We've had agriculture for about 12,000 years, towns for eight to 10,000 years, and writing for about 5,000 years. But we're still living in the dark ages leading up to the dawn of history.

Don't we have history already, you ask? Well actually, we don't. We know much less about our ancestors than our descendants will know about us.

Indeed, we've acquired bad behavioural habits – because we're used to forgetting things over time. In fact, collectively we're on the edge of losing the ability to forget."

"Sixty to a hundred kilograms is all it takes to store an entire 21st Century of human experience."
Charlie Stross (one of, if not the best SF writer to emerge in a long time, check Lobsters and a A Colder war for a thrill) writes an OpEd piece for the BBC about the future or an intensified now, where one's experiences are searchable. He goes into the numbers involved; how much data storage required, how much is will cost – about a tenner a year he reckons by 2027. And about five thousand a year to do it now.
Relatedly Dj Rupture creatively data mines an interview with Eric Schmidt, Google's chief executive for quotes about the future of "Google as a thoughtful, soulless oracle."
Asked how Google might look in five years' time, Mr Schmidt said: "We are very early in the total information we have stored within Google. The algorithms will get better and we will get better at personalization. Search results and keylogging is just the beginning. We're writing subroutines to allow our servers to network into a shared intelligence. It'll be a supercomputer with near-sentient attributes.

"The goal is to enable Google users to be able to ask it questions such as 'What shall I do tomorrow?' and 'Which religion should I join?' We think the religious questions will prove especially popular with our users, since in an age of changing morality and sectarian strife, who is more objective on these matters than an entity without a soul? Google is that thoughtful, soulless oracle."

The race to accumulate the most comprehensive database of individual information has become the new battleground for secrets as it will allow the industry to offer far more personalized advertisements. These are the Holy Grail for the search industry, as such advertising would command higher rates. It'd be like owning the Apocryphal relic, said to possess magical powers.

Mr Schmidt told journalists in London: "We cannot even answer life's most basic questions because we don't know enough about you. By the grace of Google, that will change. This the most important aspect of Google's expansion."
Rupture is taking some license with the source but the point he makes, whether intentionally or not, is valid; the language for what google is/will be leans towards that normally used to describe the transcendent. You know the ones; oracle, omniscient etc.
Stross in an other essay on his blog writes
Firstly, storage. I like to look at the trailing edge; how much non-volatile solid-state storage can you buy for, say, ten euros? (I don't like rotating media; they tend to be fragile, slow, and subject to amnesia after a few years. So this isn't the cheapest storage you can buy — just the cheapest reasonably robust solid-state storage.)

Today, I can pick up about 1Gb of FLASH memory in a postage stamp sized card for that much money. fast-forward a decade and that'll be 100Gb. Two decades and we'll be up to 10Tb.

10Tb is an interesting number. That's a megabit for every second in a year — there are roughly 10 million seconds per year. That's enough to store a live DivX video stream — compressed a lot relative to a DVD, but the same overall resolution — of everything I look at for a year, including time I spend sleeping, or in the bathroom. Realistically, with multiplexing, it puts three or four video channels and a sound channel and other telemetry — a heart monitor, say, a running GPS/Galileo location signal, everything I type and every mouse event I send — onto that chip, while I'm awake. All the time. It's a life log; replay it and you've got a journal file for my life. Ten euros a year in 2027, or maybe a thousand euros a year in 2017. (Cheaper if we use those pesky rotating hard disks — it's actually about five thousand euros if we want to do this right now.)

Why would anyone want to do this?

I can think of several reasons. Initially, it'll be edge cases. Police officers on duty: it'd be great to record everything they see, as evidence. Folks with early stage neurodegenerative conditions like Alzheimers: with voice tagging and some sophisticated searching, it's a memory prosthesis.

Add optical character recognition on the fly for any text you look at, speech-to-text for anything you say, and it's all indexed and searchable. "What was the title of the book I looked at and wanted to remember last Thursday at 3pm?"

Think of it as google for real life.

We may even end up being required to do this, by our employers or insurers — in many towns in the UK, it is impossible for shops to get insurance, a condition of doing business, without demonstrating that they have CCTV cameras in place. Having such a lifelog would certainly make things easier for teachers and social workers at risk of being maliciously accused by a student or client.

(There are also a whole bunch of very nasty drawbacks to this technology — I'll talk about some of them later, but right now I'd just like to note that it would fundamentally change our understanding of privacy, redefine the boundary between memory and public record, and be subject to new and excitingly unpleasant forms of abuse — but I suspect it's inevitable, and rather than asking whether this technology is avoidable, I think we need to be thinking about how we're going to live with it.)
Here's an excerpt from short story by Cory Doctorow about some of those possible nasty drawbacks
"Evening," Greg said, handing the man his sweaty passport. The officer grunted and swiped it, then stared at his screen, tapping. A lot. He had a little bit of dried food at the corner of his mouth and his tongue crept out and licked at it.

"Want to tell me about June 1998?"

Greg looked up from his Departures. "I'm sorry?"

"You posted a message to alt.burningman on June 17, 1998, about your plan to attend a festival. You asked, 'Are shrooms really such a bad idea?'"

The interrogator in the secondary screening room was an older man, so skinny he looked like he'd been carved out of wood. His questions went a lot deeper than shrooms.

"Tell me about your hobbies. Are you into model rocketry?"

"What?"

"Model rocketry."

"No," Greg said, "No, I'm not." He sensed where this was going.

The man made a note, did some clicking. "You see, I ask because I see a heavy spike in ads for rocketry supplies showing up alongside your search results and Google mail."

Greg felt a spasm in his guts. "You're looking at my searches and e-mail?" He hadn't touched a keyboard in a month, but he knew what he put into that search bar was likely more revealing than what he told his shrink.

"Sir, calm down, please. No, I'm not looking at your searches," the man said in a mocking whine. "That would be unconstitutional. We see only the ads that show up when you read your mail and do your searching. I have a brochure explaining it. I'll give it to you when we're through here."
Posted by homoludo on Dec 23 2007 Posted by homoludo on December 23rd, 2007 filed in music, radio shows
2 Comments »
This weeks show starts off with some electro hip hop classics. Three hot toddys from Toddy Tee and Mixmaster Spade. Note particularly the excellent 'do you wanna go to the liquor store?'
I'll fix up the tracklist later…must ..drink.. must shop…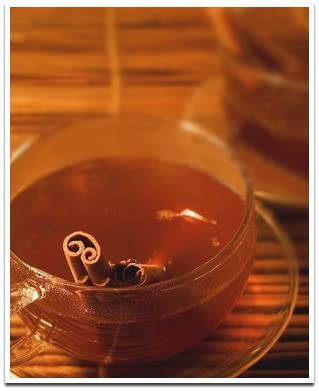 Partially fixed up. The show then goes into dubstep with a couple of old Scotish techno rollers from Dave Tarrida mixed in.
I have a soft spot for him because one of the first big gigs I ever played was supporting him at gig in the Ormond multi media centre circa 94/95.
A lot of the best techno was the north of England/Scottish stuff. Labels like Sativa, Predicaments and Scandinavia and Dj's / producers like Dave Tarrida, Tobias Schmidt, Neil Lanstrumm, Christian Vogel( who runs the once[still?]excellent nofuture forum ) and Tube Jerk – influenced by Sheffield bleep and industrial music, with a dark rolling sense of space and an skittery insectoid funkiness their music tip-toes spideryly along a razorblade, between seduction and alienation. They draw you in without the co-option of the comfort zone that can ruin dance music. Their music will start to infect once again in 08 methinks. I feel a mix coming on…
And finishes with a couple of old deck mash ups – From stone into One night in hackney into Teenage kicks from Nouveau Vague(works, honest) and finishing with Breakin' the Law one of the first mashes I ever did, which I'm still quite chuffed with so I've separated it out for you.
Breakin' the Law
[audio:/breakin_the_law.mp3]
PCPRadio 22 29 Dec 07
[audio:/pcpradio_clar_nollaig_22_29_1207.mp3]
Tracklist
1. Borat breaks
2. Toddy tee and mixmaster spade- This beat is smooth
3. Toddy tee and mixmaster spade – Gangster boogie
4. Toddy tee and mixmaster spade – Do you wanna go to the liquour store?
5. dj slice – it's about time
6. Nwa – Gimie something to dance to
7. Mia – Ten dollah
8. Soul sonic force – Planet rock( the one that started it all! )
9. 2 live crew – Revelation
10. white ten
11. Matt green- tru lies
12. Janner and snoman – Jah wednesday
13. Dave Tarrida – Zombie Driver ep
14. subtract
15. Dave Tarrida – Zombie Driver ep
16. Underground resistance -Protectiing my hive (intro)
17. White – funk dubstep tune
18. coki – Sponge bob
19. Rusko – Cockney thug
20. Rusko – lions paw
21. skepta – reagge
22. sarantis – outlaw dub
23. Shackeltol – Hypno angel
24. base currupt
25. subtract – rum dog
26. Coti feat king pin – let go me shirt
27. life of brian- I'm not
28. Sly Stone – have a glass of butter milk
29. Dynamo City – one night in hackney
30. Nouvue Vague – Teenage kicks
31. breakin' the law – An old Mash up I did of Judas priest and an old ragga jungle tune
Posted by homoludo on Dec 19 2007 Posted by homoludo on December 19th, 2007 filed in music, radio shows, Space age bachelor pad music
2 Comments »
This weeks show starting off with some Space-age Bachelor pad musics I've been diggin' this week. Rockin' n' Boppin' X-mas tunes, electric organ solos, steelbands workouts, and film musics. I have a gig over Christmas in a (trying to be) fancy bar and went looking for some 'cool' cocktail musics. It's an unusual challange – playing unobtrusively but not anonymously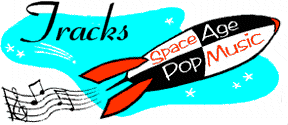 The rest of the show is new and old steppah's for ya, and I' ve split it 'cause they're quite different listening experiences.
part one
[audio:/pcp15_12_07_space_age_bachelor_dubpart_one.mp3]
part two
[audio:/pcp15_12_07_space_age_bachelor_dubpart_two.mp3]
1. Little Eva and Big Dee Irwin – I wish you a merry Christmas
2. Bob Gonzales – Be Bop Santa Claus
3. Dick Hyman – Alfred the king of disco
4. Piero Umiliano – Cow Boy (really 'Whiskey in the Jar' what he nicked)
5. Bernard Herrman – Main theme from Twisted_Nerve_and_Les_Bicyclettes_De_Belsize
6. Harry Loolofshy – Overseas operator
7. Serge Gainsbourg – Burnt Island
8. Esso Trinidad Steel Band – I Want You Back
9. The Anita Kerr Quartet – The Bell that couldn't Jingle
10. Serge Gainsbourg – Arabysance
11. Perry and the Harmonics – Do the Monkey with James.
12. Ben intellect and Ragg G – Oh Jungle
13. Jay Z and Lil Wayne -Hello Brooklyn
14. Digital – Sound Killa
15. Nasty habits – Here come the drums
16. Tango and Ratty -Final conflict
17. Caspa – Cockney thug
18. G-SQUAD – Assumptions Skream Remix
19. conquest – Forever
20. G-SQUAD – Assumptions Skream Remix (more)
21. Geoim – Auxology
22. L.D -Clock Wathching
23. Dz – Strong on ya
24. Vexe'd – Pop pop
25. Dz -Slums Dub
26. Slaughter mob – Tinji 2
27. Pressure and Warrior Queen – money honey remix
28. Unknown – I don't give a dub
Posted by homoludo on Dec 10 2007 Posted by homoludo on December 10th, 2007 filed in radio shows, Uncategorized
Comment now »
This weeks show starts off with some electro boogie, modeselector and mad decent styles.
The dub step section has a few mixed in with some early(slightly screwed) jungle tunes. It's lovely and salutory how well they mix. And a pleasure to mix..
[audio:/pcpradio128_8_12_07.mp3]
Tracklist to follow
Posted by homoludo on Dec 08 2007 Posted by homoludo on December 8th, 2007 filed in gigs, mashes, music
Comment now »
I'm supporting Clouds next Friday the 14th Dec at Wobble in Traffic. He's getting a lot of attention at the moment partially because of his Dubstep remix/mash of Joanna Newsom's 'The book of right on'. He's also a good producer apart that. Here it is –
Shallow
[audio:/shollow .mp3]
(taken from a blog mix, not a great a copy I'll try and update it with a better one)
Coincedently, I did a mash of the Newsom track 'Peach, Plum, Pear' a while ago, more of a sketch really, using an Aaron Spectre riddim. Won't get a better reason to post it. So here ya go –
rice-and-plums
[audio:/rice-and-plums.mp3]
give a minute it kicks in.
Posted by homoludo on Dec 05 2007 Posted by homoludo on December 5th, 2007 filed in music, radio shows
Comment now »
This weeks show features Guest DJ Rodney Timmins playing breaks, garage and widescreen grooves. The German garage and psychedelia really gets my kraut boat bobbing along. He plays an amazing track, Horrorscope, by reclusive millionaire synth dude Ralph Lundsten. Here's a picture of Ralph in his evil disco lab.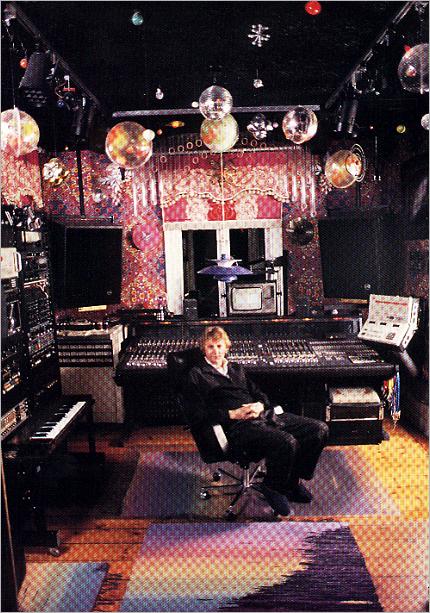 Great material for a Hammer (disco) House film.
Squee! Those crazy drunken Fins! Near the start of the show is an excerpt of a Squee set (it's really Skwee, but there aren't enough Sq words and the other meaning is fun. It's obscure enough at the moment that I can call it what I want. Minimal anybody?) taken from seclusis radio. Stay tuned for lots more Squee! The dance style for this music is called 'drunken stumbling'. The show finishes with some fresh dubsteppahs.
[audio:/pcpradio_squee_rodney1_%20dec07.mp3]
Tracklist
1. Smiley Culture – Rootsreality (homoludo Dubstep remix)
2. Quatra 330 – mmmm
3. Squee Set(I'll spell it how I want)
4. Zapp – Computer Love
5. Rodney Timmins' set
The Heliocentrics – Somewhere out there
*Various 70's b-boy breaks.. from Qberts Breaktionary comp.
Can – vitamin C
A Certain Ratio – Do the Du
The Mighty Doggcatchers – There's Gonna Be a Mess
Can – Turtles Have Short Legs
*various 70's b-boy breaks.. .from Qberts Breaktionary comp
Joe Ki Tomas Sound Group – Mao
Niellsen Nieptrzebur – (unwanted)
Serge Gainsbourg – The Horse
Shames – My World is Upside Down
The Monks – Shut up
Dave Dee,Dozey,Beaky, Mich & Tich – Hold Tight
Silver Apples – Cannonball Noodle
The Ogyatanna show band – Disco Africa
Mulatu Astatke – Metche Dersche
Ralph Lundsten – Horrorscope
Gary Davis – The Professor's Here
The Katzenjammers – Cars
Mulatu Astatke Asiyo – Belema
6. Dubstep set