Archive for the 'Space age bachelor pad music' Category
(Posts Archive)
Posted by homoludo on Dec 19 2007 Posted by homoludo on December 19th, 2007 filed in music, radio shows, Space age bachelor pad music
2 Comments »
This weeks show starting off with some Space-age Bachelor pad musics I've been diggin' this week. Rockin' n' Boppin' X-mas tunes, electric organ solos, steelbands workouts, and film musics. I have a gig over Christmas in a (trying to be) fancy bar and went looking for some 'cool' cocktail musics. It's an unusual challange – playing unobtrusively but not anonymously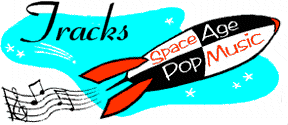 The rest of the show is new and old steppah's for ya, and I' ve split it 'cause they're quite different listening experiences.
part one
[audio:/pcp15_12_07_space_age_bachelor_dubpart_one.mp3]
part two
[audio:/pcp15_12_07_space_age_bachelor_dubpart_two.mp3]
1. Little Eva and Big Dee Irwin – I wish you a merry Christmas
2. Bob Gonzales – Be Bop Santa Claus
3. Dick Hyman – Alfred the king of disco
4. Piero Umiliano – Cow Boy (really 'Whiskey in the Jar' what he nicked)
5. Bernard Herrman – Main theme from Twisted_Nerve_and_Les_Bicyclettes_De_Belsize
6. Harry Loolofshy – Overseas operator
7. Serge Gainsbourg – Burnt Island
8. Esso Trinidad Steel Band – I Want You Back
9. The Anita Kerr Quartet – The Bell that couldn't Jingle
10. Serge Gainsbourg – Arabysance
11. Perry and the Harmonics – Do the Monkey with James.
12. Ben intellect and Ragg G – Oh Jungle
13. Jay Z and Lil Wayne -Hello Brooklyn
14. Digital – Sound Killa
15. Nasty habits – Here come the drums
16. Tango and Ratty -Final conflict
17. Caspa – Cockney thug
18. G-SQUAD – Assumptions Skream Remix
19. conquest – Forever
20. G-SQUAD – Assumptions Skream Remix (more)
21. Geoim – Auxology
22. L.D -Clock Wathching
23. Dz – Strong on ya
24. Vexe'd – Pop pop
25. Dz -Slums Dub
26. Slaughter mob – Tinji 2
27. Pressure and Warrior Queen – money honey remix
28. Unknown – I don't give a dub