Posted by homoludo
on December 19th, 2007 filed in
music
,
radio shows
,
Space age bachelor pad music
This weeks show starting off with some Space-age Bachelor pad musics I've been diggin' this week. Rockin' n' Boppin' X-mas tunes, electric organ solos, steelbands workouts, and film musics. I have a gig over Christmas in a (trying to be) fancy bar and went looking for some 'cool' cocktail musics. It's an unusual challange – playing unobtrusively but not anonymously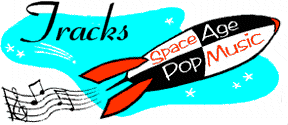 The rest of the show is new and old steppah's for ya, and I' ve split it 'cause they're quite different listening experiences.
part one
[audio:/pcp15_12_07_space_age_bachelor_dubpart_one.mp3]
part two
[audio:/pcp15_12_07_space_age_bachelor_dubpart_two.mp3]
1. Little Eva and Big Dee Irwin – I wish you a merry Christmas
2. Bob Gonzales – Be Bop Santa Claus
3. Dick Hyman – Alfred the king of disco
4. Piero Umiliano – Cow Boy (really 'Whiskey in the Jar' what he nicked)
5. Bernard Herrman – Main theme from Twisted_Nerve_and_Les_Bicyclettes_De_Belsize
6. Harry Loolofshy – Overseas operator
7. Serge Gainsbourg – Burnt Island
8. Esso Trinidad Steel Band – I Want You Back
9. The Anita Kerr Quartet – The Bell that couldn't Jingle
10. Serge Gainsbourg – Arabysance
11. Perry and the Harmonics – Do the Monkey with James.
12. Ben intellect and Ragg G – Oh Jungle
13. Jay Z and Lil Wayne -Hello Brooklyn
14. Digital – Sound Killa
15. Nasty habits – Here come the drums
16. Tango and Ratty -Final conflict
17. Caspa – Cockney thug
18. G-SQUAD – Assumptions Skream Remix
19. conquest – Forever
20. G-SQUAD – Assumptions Skream Remix (more)
21. Geoim – Auxology
22. L.D -Clock Wathching
23. Dz – Strong on ya
24. Vexe'd – Pop pop
25. Dz -Slums Dub
26. Slaughter mob – Tinji 2
27. Pressure and Warrior Queen – money honey remix
28. Unknown – I don't give a dub