Archive for September, 2008
Posted by homoludo on Sep 27 2008 Posted by homoludo on September 27th, 2008 filed in film, gigs, history, music
1 Comment »
27SEPTEMBER2008@THESHED – PEEK-A-BOO
8a HENRIETTA LANE
rear of Bolton street's King's Inn Pub (end of the cul de sac)
DUBLIN 1
INFO text messages to 0877954727
doors @7.30
E 8,00 donation @THESHED
8.00
FILM: THE STARS ARE UNDERGROUND by DARAGH MCCARTHY
9.00
MUSIC by
E+S=B and Alan Lambert
http://www.youtube.com/watch?v=kT0ppsos-3Q&feature=related
http://www.metaldragon.net/sounds.htm
+
VISUALS by
MCBETT – HOMAGE TO BORGES
ALAN LAMBERT
General Info:
THE STARS ARE UNDERGROUND
"In 1996, filmaker Daragh McCarthy directed a documentary inspired by
the noises emanating from Dublin's independent rock scene. At the
time, we didn't know if this urgent groundswell in activity was
destined to be just an ephemeral phenomenon or whether it was the
foundation for a future infrastructure. All we knew was that it was
some of the best and most pro-active music making in a country other
wise smothered by corporate bandwagoneering and post-U2 tail-chasing.
The Stars Are Underground was, quite simply a film crying out to be
made. In retrospect, it has become a prescient foretaste of the depth
of fine music being made in Ireland, four years later. Stars… is a
film about dreamers, visionaries, wannabe Warhols and shoe-string
svengalis. A film about punk-rock, country outlaws, decadent
discordance and slack jaw stoners. It's about people relearning the
DIY process and starting to get it right. Releasing their own records,
making their own videos, designing their own sleeves, organising their
own events and basically doing the complete opposite to those who so
willingly bowed down to the industry before them. But this documentary
doesn't wallow in underground romance. It details with the day-to-day
hands-on banalities of being in a band, the lure of the corporate
dollar and the struggle to be heard. The music ranges from brash and
formative excorcisms of anger, to sophisticated, aspirational
creations, to probing, vehement experimentation. Jubliee Allstars'
initial releases on their own Hi-Tone label and Dead Elvis, sound as
fantastic as the first time they shambled revolutions round your
record player. As does Wormhole's low-slung primitive hypnosis and
Luggage's muffled and debonair series of Eps on Blunt Records. And
Female Hercules and Bambi and the Great Western Squares and Pet Lamb
and The Idiots and Mexican Pets. Some of them have gone, some still
here, in one form or another. Label owners and media-mouths such as
Colm O'Callaghan, Dan Oggly and Eamonn Crudden have their say too,
discussing the naivete that fuels these records, and questioning the
magnitude of the independent structure. International figures such as
Therapy's Andy Cairns and Fugazi's Ian MacKaye express words of wisdom
and, well, words of simple enthusiasm. The latter warns us not to
expect to make any money in this industry. But what's probably most
satisfying about The Stars Are Underground is how the artists
themselves define this whole time with a sense of community. It's
almost politically incorrect to use the word "scene" these days, but
whatever it was , this time and place, it was where connections were
made that ring true to this day. The year 2000 has already seen
several great Irish records, and all going according to plan, 2001
will be better again. The roots lie here in this film, and for those
aware or interested in these facts, this is essential viewing. A
low-budget film about a low-budget scene. It won't be forgotten
quickly." Leagues October 2000
E+S=B: ELECTRONIC SENSORIA BAND
Electronic Sensoria Band arose in 2002 from improvising sessions
between Fergus Cullen and members of The Wormholes and Memory Cells at
Dublin's legendary Lazy Bird club. Their backing of the legendary
ex-Can vocalist Damo Suzuki at his debut Dublin show was recorded and
became the first release on their Last of our Kind label. Since then
they have scaled down to a three piece line-up consisting of Fergus on
guitar and clarinet, with brothers David and Anthony Carroll on drums
and bass.
'Lost In The Black Hole Of Calcutta': Part 1
ALAN LAMBERT
is an Irish based artist, electronic producer and short film maker
In the early 90's Lambert recorded a lot of analogue material which is
currently available on the Aphasia Recordings label, and in the late
90's collaborated with 'Wormhole', on the former Dead Elvis label,
released by Eamonn Crudden.
July 2008

' Pteranodon' is the first album Alan Lambert is releasing
on Metal Dragon Music – it can now be ordered from the site's 'Sounds'
section;
ROAD RECORDS
16b Fade Street, Dublin 2
FREEBIRD RECORDS
5 Cope Street, Dublin 2
+
15a Wicklow Street, Dublin 2
Quote from Road Records on 'Pteranodon';
… two very beautiful synth driven ambient pieces with hints of
everything from jean michelle jarre, tangerine dream and klaus
schultze. There is also an element of some early krautrock
experimentalism akin to the likes of cluster or even harmonium. The
album features 'Pteranodon' and also 'A Bao a Qu'

HOMAGE TO BORGES by MCBETT (Italy)
This is the first set of original etchings (drypoints) realised in
early 80's and inspired to 12 of the Imaginary Beings from Borges'
book. They include the A Bao A Qu
MCBETT works in different social contexts.
To book send a text message @ 0877954727 or an email to
mcbett@gmail.com including your full name and tel number
there will be no reply to bookings except when it is booked out.
THESHED is a private independent workshop.
Please come at the door @8,00pm with your drink and food ready to stay in
and call 0877954727 at the gate.
Please be in time and send a text message if you will be late,
as there there may be no admissions after the event starts.
Posted by homoludo on Sep 27 2008 Posted by homoludo on September 27th, 2008 filed in Nigeria, radio shows
1 Comment »
Catching up on my back cases… Show from the week before the Electric picnic. Highlights here including a mad Remix of Dr. dre and Eminem, Joker's 80's west coast stylings, Tony Tetula's  automotive woes, Dexorcists' graphers anthem, my favourite Starkey tune since Kick push and lots of 4 x 4 action throughout.
Finishing with a tune from Moutpieces' new Album which is being given away on entry to the launch this afternoon in the Lower deck in Dublin, should be a great gig with punk tunes being spun into the night.
Disrupt

Yush 2K- Outlaw robot

King cannibal-Badman near dark -Komanazmuk remix (Dubstep tune Pushed to 45)

Tony Tetula -My car

Wonder – 'God's Gift Intro'

Dr Dre Ft. Eminem – 'Forgot About Dre' (Kraddy Remix) Both of these available in this great mix here

kanji kenetic – Shut up

Joker – Gullybrook lane

Solvent – Think like us – Bombaman remix

Dexorcist – "Fatcap" (D Exe feat Kruie mix)

Janner – The power of sound

JME feat Trim and Skepta – Aiya nappa story (Trim telling a great story here)

Dexorcist – Resurection- Dj Narious remix

??Defecta??

Disrupt –

Jazzsteppa – AmeriCa

Rouge state – Big Tings A Gwarn Up Ere

Kanji kenetic – Dance

Micheal Forshaw – Work that party

??

Starkey – Just a friend (nicked off Venom and Damage)

Moutpiece – 24 Stella
[audio:/PCPRadio_My_car_23_aug_08.mp3]
Great tune that a friend from Nigeria turned me on to. It's about the trouble that ensues when the Presidents calvalcade crashes into Tony's car.
Tony Tetula-My Car
[Audio:/tony%20tetula_my%20car.mp3]
and just for fun taken off the Heatwave site, where there's a lot of great tunes at the moment.
Timberlee -Heels
[audio:/timberlee-heels.mp3]
Posted by homoludo on Sep 25 2008 Posted by homoludo on September 25th, 2008 filed in gigs, history, radio
Comment now »
Raidio na Life is 15 tonight with gig  at Sult in Break for the border tonight from 8.30. Playing are DJs  DJ Halfdutch, Traic Ó Braonáin and Peadar Mac Gaoithín as well as live music from Congolese band Lace. Should be good craic. Mmmm, somewhat scary to think how long I've been doing this… good scary.
Posted by homoludo on Sep 23 2008 Posted by homoludo on September 23rd, 2008 filed in hardcore, history, Irish bands, mashes, radio
2 Comments »
Aoife's Indie hour. Six foot apprentice and I playing and being interviewed about mashes and remixes 'n all. The second half features Super extra bonus party chatting and playing some the tunes from their upcoming remix album.
It's available here .
Also the DIY special she did last week. A really great show – people who do – talking about and playing tunes from the past and present of DIY in Dublin/Ireland (slightly weird to think of it as a "scene", it's just the way it's done, isn't it?) and Adebisi Shank in for the last section playing tunes from their new one .
Posted by homoludo on Sep 19 2008 Posted by homoludo on September 19th, 2008 filed in gigs, gramomania, parties, writing
Comment now »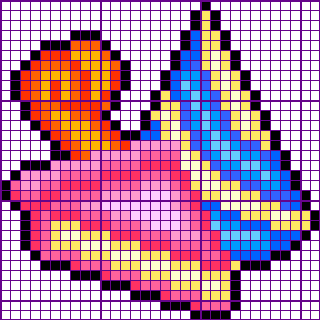 I'm Playing a 30'th birthday tomorrow night for a friend – Mikey
It got me thinking – I sometimes play "weddings" or "birthdays" for friends but don't do so commercially. Doing so can result in the classic request situations – 'got any Bob Marley?' or ' got anything good?',  the former from "lads" and the latter from drunk girls looking for the latest girl pop etc.
You have to be armed with both doing any wedding or like situation but doing it for a living would probably result in musicophobia (having said that the downside of being an "underground Dj" is there are not enough opportunities to play 'Piece of me' and the like.
It also got me thinking that I should share the equation for doing these types of gigs in case you are called to the honour of soundtracking somebody's great moment. Here it is.
y – a +11 = v1
y – a +19 = v2
Where y = the year
             a = the age of the somebodies
 
Take V1 and V2 adding p to V1 and e to V2
Where p = poppieness
             e= edginess
Then graph  V1*p  to V2*e
The resulting graph will give you a sure fire guide to picking the music your somebodies will be sure to enjoy.
I'll put up the graph later, as on the advice of my lawyer I'm patenting the system.
Like these guys who have cleverly patented the circle of fifths.
See also this guy's mixing system
Anyway Mikey's B'day Bash is on tomorrow night in the Westmoreland or whatever it's called these days) on Westmoreland St.
Feel free to drop in.
Bring graph paper.
I'll sue.
I'll play a boy named Sue.
Posted by homoludo on Sep 19 2008 Posted by homoludo on September 19th, 2008 filed in music, radio shows
4 Comments »
The Wind up merchant -me getting all Gramophied in the Gramophone disco at the Electric picnic(with 2bit peeking out from behind the gramophone). More gramophone disco photos to follow. Thanks to Atary Flynn for the picture.
Catching up and posting some shows, a couple more in the bag to go up.
This has a classic remix of a tricky track mashed with an excellent 160 bpm breakcore(ish) tune from system drills  into a Mr Scruff tune. Then morphs into a kind of mutant electro/house/mash thing… didn't  get the second half of the show due to hitting the space bar…
Disrupt – Selassie I continuously

Tricky – Brand new retro – Alex Resse remix

System Drills – Eat the world

 

Mr Scruff- ???

Rusite – Patrick Ewing

Kraftwerk Bootleg – Dance with Numbers

Juiceboxxx and Dre Skull- Sweat – Dre Skull's Dusted Bass Mix

Jenifer Warnes – Betty Davis Eyes- Diplo Mash

Disco Noodles Vol 2-

Bird peterson –

Zomby – Liquid Dance hall
[audio:/PCPRadio_Brand_New_retro_6_9_2008.mp3]
Download
Posted by homoludo on Sep 16 2008 Posted by homoludo on September 16th, 2008 filed in flyers, gigs
Comment now »
 Hurray! Recessions are great! People stay at home, drink cans and then fall into free night clubs…like this one-
Posted by homoludo on Sep 11 2008 Posted by homoludo on September 11th, 2008 filed in mashes, radio
4 Comments »
Sixfoot Apprentice and I will be chatting with Aoife McIndie on her radio show The
Indiehour  tonight.
Its a 2-hr special all about remixes and mashups. So we'll be playing some of our own stuff as well as a few of our favourites in the 1st hour.
Super Extra Bonus Party will be chatting and playing tunes from their upcoming remix album in the 2nd hour.
The Show's on from 9pm and can be heard on 103.2 fm in Dublin and streaming here.
Here's Aoife the presenter preparing to juggle five cans at the electric picnic.