Archive for the '!Kaboogie Records' Category
(Posts Archive)
Posted by homoludo on Oct 05 2011 Posted by homoludo on October 5th, 2011 filed in !Kaboogie, !Kaboogie Records, Irish producers, radio shows, Sixfoot Apprentice, Uncategorized
Comment now »
 Read this to understand why I've not posted in a while.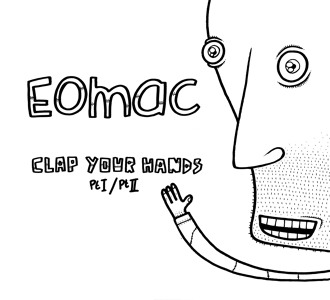 This weeks show  featuring  new Irish releases from; Eomac, Twoc,  Lrd Jxn, Lecs Luther, Deviant/Sert one, Jinx Lennon, Hunter Gatherer , a Demo from Captain Moonlight (which I love for the Crass sample) and more. Written like that the quality of current Irish beats and lyrical invention jumps out. Unusually. Lets hope it continues.
Also Rustie's new album kills like this
PCPRaidio_Pon_The_Mountain
[audio://PCPRaidio_Pon_The_Mountain_24_09_2011.mp3]
Artist                      song                        album               label
1.    KID KEYBOARD     Blunts In The Night    Video Games And Blunts    No Lable DL
2.    TWOC     Sam's Brake    Jetstar EP    Alphabet Set(forthcoming) IRL
3.    BEYONCE FEAT JAY Z    Crazy in Love( Dj Finesse mix)    Urban hits 14     Bootleg
4.    TWOC     Work all day     Jetstar EP    Alphabet Set(forthcoming) IRL
5.    CAPTAIN MOONLIGHT    Love divine    Demo    Demo(forthcoming) IRL
6.    EOMAC     Clap Your Hands Pt2     Clap Your Hands EP    Magrait Recordings IRL
7.    CONTAINER     Overflow    LP    Spectrum Spools
8.    NOCHEXXX    Charro    Savage Herald / Charro    Ramp Recording
9.    FRANK VIGROUX FEAT KENJI SIRATORI    blanked out with black marker like an old 12″ 'cause it's a such a killer and nobody else had it-  Récolte    d'autre cordes records
10.    RUSTIE    Death Mountain    Glass Swords    Warp
11.    TEETH     Shawty    Shawty EP    502 recordings
12.    MAIN ATTRACTIONS     MishkaNYC – Take 1 (feat. A$AP Rocky) -prod. by Clams Casino-    Self released/bandcamp
13.    RUSTIE    Surph    Glass Swords    Warp
SIXFOOT APPRENTICE – RAIDIO – 24/09/2011
14. HUNTER GATHERER – Risen (from Hunter Gatherer bandcamp site) IRL
15. JONWAYNE – Just A Minute (from Jonwayne website)
16.JINX LENNON – Probably Better Off (from Hungry Bastard Hibernia on Jinx Lennon bandcamp) IRL
17.EPIGON ADM – Escalators (from The Value Of Things on Foot In Mouth website) IRL
18.BLU – Doin Nothin (from NoYork on Warner Records)
19.BENITO – Caffeine (from Benito soundcloud site)
20.DEVIANT – Overheard (SERT ONE Remix) (from Send In The Hounds on Community Skratch Music) IRL
21.GHOSTFUNK – Mighty Agho (from Ghostfunk website)
22.LECS LUTHER – Dia Dhuit (from Lecs Luther soundcloud site) IRL
23.GANGSTARR – The Squeeze (MONTO Remix) (from Monto soundcloud site) IRL
24.LRD JXN – Strobe Light Lovely (from Wuja Wuja Wah EP on !Kaboogie Records) IRL
25. CO.FEE – Firework Spraying Moon (from Co.fee soundcloud site)
26.FANCY MIKE – Hikikimori (from Fancy Mike soundcloud site)
Posted by homoludo on Sep 23 2010 Posted by homoludo on September 23rd, 2010 filed in !Kaboogie, !Kaboogie Records
4 Comments »
Lots going on. Should have posted this on monday. But here ya go KGB03 is out! Here are kind words from Wayne&Wax and and Harmless noise.
!Kaboogie Record's third release is out this week (20th) with tracks from Mad EP, Ed Devane, Sarsparilla and the Banker…
KBG003 A2 Mad EP – Bass Crunchers (Rapidfirebuzzer EP) by kaboogiemusic
KBG003 A1 Ed Devane – Playtime (Rapidfirebuzzer EP) by kaboogiemusic  Check out the other 2 tracks here.


And the third installment of T-Woc's Delayed Responses series is out the week after (27th) UK and Worldwide or available now in Dublin stores (pick up a copy here).

the window Delayed Responses Vol 3 (clip) by t-woc
Dirtdigger – Delayed Responses Vol 3 (Clip) by t-woc