Archive for February, 2009
Posted by homoludo on Feb 28 2009 Posted by homoludo on February 28th, 2009 filed in !Kaboogie, mash of the week, music
3 Comments »
 Mash of the week 13
Bluefood with a nice weighty mash  of Ritchie Spice's Marijuana. I'll include more details when I have them.
MARIJUANANA
[audio:/MARIJUANAna_featRictchieSpice.mp3]
Speaking of triffids- this attacked me in my back garden last summer.
Posted by homoludo on Feb 27 2009 Posted by homoludo on February 27th, 2009 filed in Hardcore continuum, history, theory, writing
3 Comments »
 I posted last January 08 that a blogging bitch fight was about to begin. What was being contested was the use/aplicability of the hard core continuum model. The fight never really kicked off and I felt foolish and petty and assumed everybody else was more mature. Now, to my gossipy delight, it turns out they're not, they were just biding their time and it has begun, with these(1, 2) posts from K punk and this and this and this from Simon Reynolds and these from Splintering bone ash and this and this from Kode 9 and this from Dan Hancox at fact(ok I'll stop, oh no I wont') this from uncarved. Beyond the schoolyard fun of rushing to view the 'fight! fight!'. There is good thinking and writing going on about current bass/dance music.
Reynolds and K punk are being a bit silly and bulldoggy attacking wonky. The hcc is a good and useful model but, it gets less interesting when used as a stick to beat things that don't fall into it(also models aren't real).  Claiming things aren't as good as they once were is not that interesting.
How good or bad wonk, funky or bassline are and to what extent they fit in the hcc is an angels on pin heads issue and is a nostalgia mode in itself.
Mr splintering bone ash is the one nailing it best – What is lacking is not as he points out a
'failure of modernist will.'
and his observations on the modernist need for innovation are on point.
Also, he points out that 'breakbeat can only be absorbed once'
Following this samplers, time stretching etc are only new once.
Other reasons the first wave was so hardcore were; E use being new(it was a big deal), Dj'ing (as a mass entertainment), the fall of the Berlin wall and the party that followed, the huge numbers on the dole(15% in Ireland in 93 – that's a lot of people available to rave, ), Top of the pops and massive tabloid interest,  a well developed anti Thatcher counter culture(lots of whom fled to Ireland) leading to free parties and rave being a politics, which punks etc took up. Also there were LOTS of house parties( this should not be underestimated, and I'm beginning efforts to resurrect this culture, what else to do in a recess? Stay tuned).
These were events and peoples responses to them, it was  not willed.
That's what strange about Reynold's and Ficher's positions, for writers steeped in materialism they seem to be ahistorical and vitalist about this.  What is more interesting than what fits or does not fit in the hcc, is to look for what is different now and if you don't know, you're not looking in the right places.
It's so different it makes my head hurt(in a good way) and it's still the best fun I know.
Posted by homoludo on Feb 27 2009 Posted by homoludo on February 27th, 2009 filed in Twitter
Comment now »
I'm a twit.
Posted by homoludo on Feb 26 2009 Posted by homoludo on February 26th, 2009 filed in music, ravestep
Comment now »
This is sick.
Bird Peterson – Zutopong (Bird Peterson myspace)
[audio:/zutopong.mp3]
Link farmed from scenexscience, good blog for ravestepnessness.
Posted by homoludo on Feb 22 2009 Posted by homoludo on February 22nd, 2009 filed in donk, music, video
Comment now »

Mmm, lovely steroids. The rest is here
Posted by homoludo on Feb 21 2009 Posted by homoludo on February 21st, 2009 filed in music, video
4 Comments »
Got from Birdseed .
Posted by homoludo on Feb 19 2009 Posted by homoludo on February 19th, 2009 filed in mixtapes, recession, video, zombies
2 Comments »
Zombie
A company that remains in business even though it is technically bankrupt and almost surely headed for the graveyard. –Finance dictionary
If you think it's bad now,  wait until all the undead houses around villages in Ireland  descend on the cities screaming 'Brains!'
Here's a new film (finished last night) by Eamonn Crudden on the spectres of gombeenism.
Tagline-Zombies roam a republic of the undead.
In this schlock-horror commentary on the collapse of the Irish economy, the inhabitants of a rural hinterland begin to feel the weight of the dead hand of the housing market.
Set in the notorious ghost estates of post 'tiger' Ireland, the film features Dennis Hopper as the voice of Brian (Brains) Ahern.
'Brains' is the overseer of a particularly gory property price collapse on 'Fiddler's Green'. He reckons he can clean up as a result of creeping zombification but his plans take on a zero-sum logic of their own.
To save himself from the killing floor that results, Brains attempts to turn his minions against each other but finds to his horror that control of the vicious cycle of blood and price drops has slipped from his greedy, grasping fingers.
Posted by homoludo on Feb 13 2009 Posted by homoludo on February 13th, 2009 filed in music, radio shows
2 Comments »
 Some modern twisted hip hop (anybody else noticing this golden age?) to start then lots of faster paced fresh beats -  nice grainy bass being the main unifying factor and a kind of slower funky ish/rough house section at the end -Check the Fall house tune Also, some of the tunes appearing in two versions, there's a lot of that at the mo – tunes coming out in hip hop, house ,dubstep etc versions.  Recorded a month ago(still catching up with my back cases).
1. Eryka badu – The Healer
2. Kotchy – Sing what you want
3. Daedelus -Touchstone – chipski remix
4. Rustie – Crooked
5. Work that- Heralds of change
6. Scuba -twitch – Jamie vex'd remix
7. Kotchy – One for the show- Starkey remix
8. kode 9 vs LD – Bad
9. Dabrye – Air Feat. Doom (Kode 9 Remix)
10. Untold – Bones
11. Gang gang dance –feat tychy strider
12. Cardopusher – homeless – quarta 330 remix
13. Zomby – strange fruit
14. Coti and Benga- Night – Geenus remix
15. Hard house banton – Sirens
16. Neil Landstrumm- Rockers 'the underground king
17. The Other people place – Let me be
18. Leonard Cohen – First we take Manhattan
19. Drop the lime – Like thunder
20. The Fall – Taurig
21. Kode 9 v LD – Bad 2
22. Daedelus – One for the money(album version)
23. Veil – Park mist on Systems drills  Eat the world
24. The Fall – Lost in music
[audio:/PCPRaidio_dont_know_17_1_09.mp3]
Posted by homoludo on Feb 13 2009 Posted by homoludo on February 13th, 2009 filed in !Kaboogie, mash of the week, mashes, music
1 Comment »
Being a mash of Erasure – Always Nude(Daddy long leg refix) and Beans – Nude Paper by Richie !Kaboogie, Sweet.
[audio:/Always%20Nude_Erasure%20Always(daddy%20long%20legs%20remix_Beans_Nude%20Paper.mp3]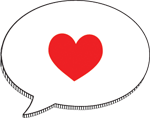 Also the mashes and music on this site are now searchable on hypemachine.
Posted by homoludo on Feb 10 2009 Posted by homoludo on February 10th, 2009 filed in !Kaboogie, Irish producers, mashes, mixtapes, music
3 Comments »
Here's a mix of some of the tunes from the recent rough !Kaboogie Sampler of Irish beats. I did it a few weeks ago for the radio, but the cd deck kept messing up so it kept getting held over. I thought I'd better post it before it's old news. There are some gratuitous tracks  -  Kid Cudi, the amazing farmers anthem from Collie Buddz and some Irish tracks that aren't on the sampler, but you get the idea.
[audio:/kaboogie%20sampler%202.mp3]
Gash_Up -The Banker- Masher/Editor/Arranger

Lazy Squan

 

– Kachanski

Leiden

Ex – Cignol

Loom – Solen

Beer, Vermouth & Gin (Big Instrument) Piero Umiliani

Skuff D Boxcutter

Stringaling 2-Bit  Mash/w

 The Prayer KiD CuDi

Herb Tree -Collie Buddz

Embrace The Martian- KiD CuDi

 

mash/w DJ scotch egg

Dek Rudder – Bluefood mash/w

Load it – Prince Kong (thug)