Archive for November, 2008
Posted by homoludo on Nov 28 2008 Posted by homoludo on November 28th, 2008 filed in !Kaboogie, mash of the week, music
Comment now »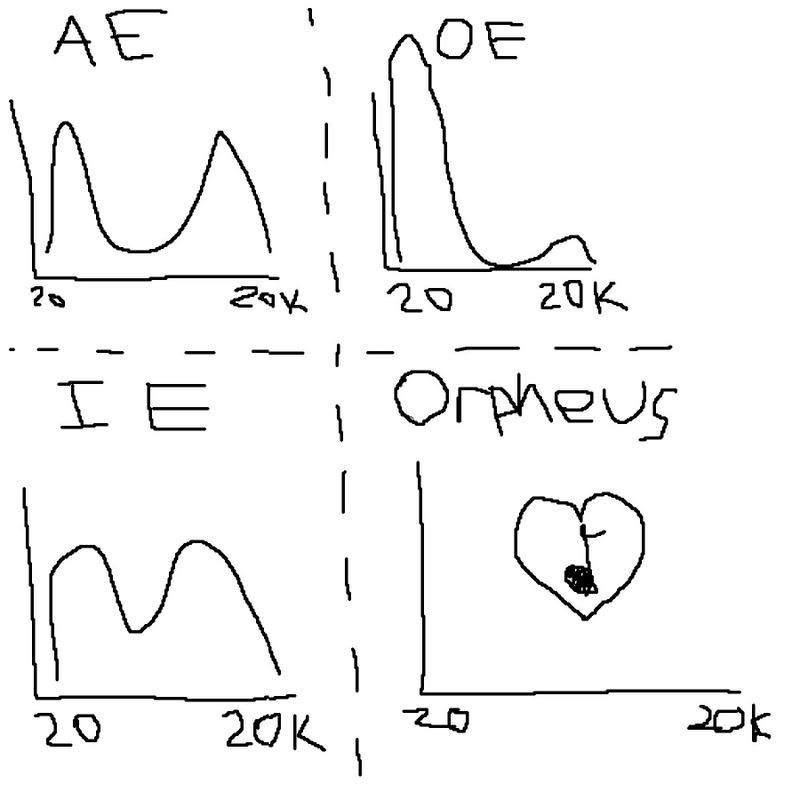 This weeks mashs up is by A force it's  nasty, it's Bad Frequency
Emalkay – Frequency vs Ding dong -Bad man forward
Bad Frequency
[audio:/bad_frequency_.mp3]
Posted by homoludo on Nov 27 2008 Posted by homoludo on November 27th, 2008 filed in gigs, music, radio shows
Comment now »
Dubs-playing tonight at this
in the Lunch box/Kennedys, round the back of Trinity College.
Colz in with me on this weeks show. Starting off with Dev 79′ remix of Little Jinder which I can't get out of my head these days, I'm finding it weirdly christmasy. Into a really big new tune from Major Grave -big up! Then some classy jittery garage action from the disciple grin into Missy Elliot remixed by Various productions.
Colz continues  the garage vibes going into his tasty set, which features some lovely old school action from the likes of Sticky and El-B. Also check out his rather on the ball blog.
Little jinder – Eat my fears -Drop the lime remix
Major Graves – Healing the nation
The disciple grin -Tempered
Various productions – really hot (missy Eliot mash)
Solen – Lord(dub)

Colz in the mix!

Pangea – Router
Dj Abstract- touch
Horse power productions -Gorgan sound
El b feat juiceman – Digital (big tune!)
dmz-haunted
Deleted –sick
Untold – Yukon
Benga and skream – Judgement
lofeah – twisup vip
skream – angry
Metalbox – do what you do
Brakles – glazed
Benga – Benga 's off his head
Gemmy – Back to the future
Miss dynamite Sticky – Boo
Sticky feat tubby t- Ganjaman

(hurray more Sticky!)

Joker – Gullybrooklane
Rustie –temered
Bug flowdan – Ganja
Wiley – Cable street
[audio:/PCPRaidio_Colz_22_11_08_.mp3]
Posted by homoludo on Nov 21 2008 Posted by homoludo on November 21st, 2008 filed in gigs, news
Comment now »

(Trivia my sister made this image W. queen uses on her myspace etc)
The bad news Warrior queen won't be making the Dublin gig with the Bug in the twisted pepper tonight( visa thing again, she had to sneak in via Belfast last time).
The good news is Flowdan is replacing her. Cool, Skeng live…
Should be fun-with Prince Kong's current sets full of weight and skank don't miss him if your going, King Cannibal, Ed Devane( pronounced the van ee) and more
Posted by homoludo on Nov 21 2008 Posted by homoludo on November 21st, 2008 filed in mashes, music, radio shows
Comment now »
Starting off with more class action from the all city 7 inch series. Then a skwee and hip hop accapella mash set and general bass and bleepyness, check Martin Hannett's dub mix of Human league's do or die which is amazing.
Mweslee -Chandal 500 – more class all city action
Arvid roloff – Monnytaste

Skwee set

Easy -Horisont Vs Kool Keith
Mangrove Perfect excerpt
Mrs Qeada-sex continuum vs Doujah Raze spinmata
Randy Barracuda- Shock teh Plackton vs Eve -Gotta man
Daniel savio- 2000 and great vs Geronimo – unstoppable
Rigas den andre – I am crane vs Lone catalysts- en la cludad
Wanker united – Gomme Aribique vs Lil Kim -The jump off
Limonious- Sweedish Pommak vs Dead prez – Police state
Mweslee – james james jamon
Dani Siciliano – Extra Ordinary – Caspa Codina remix
Rustie – pendulum
Dabrye- Game Over feat Jay Dee, Phat Kat- Flying Lotus Remix
Game over – jay dee phat cat flying lotus mix
System drills – Eat the world
Human league – Do or die dub – Martin Hannett mixing wow!
Brian Eno – Here come the warm jets
Santogold -Anne
Aphex twin – Anologue bubblebath 1
The Anita Kerr Quartet – Dreamville
Heralds of change -Trip Fall
[audio:/PCPRaidio_Bleep_14_11_08.mp3]
Posted by homoludo on Nov 20 2008 Posted by homoludo on November 20th, 2008 filed in !Kaboogie, gigs
Comment now »
Playing DeBurgos Augustine St. Galway tonight with Prince Kong, Six foot Apprenctice and Richie Kaboogie if your in the area tonight.
Posted by homoludo on Nov 20 2008 Posted by homoludo on November 20th, 2008 filed in !Kaboogie, mash of the week, mashes, music
1 Comment »
Starting a mash a week feature this week. It was one of the reasons I began the blog a year ago this month, but the thoughts of having to drag inpsiration screaming into the day everyweek gave me cold feet. My toes are nice and warm now though 'cause my !Kaboogie supefriends are going to be supplying tracks also.
So here we go with Santogold's Creator starring as the bride of the Monster – this is Santogold's Creator Vs Various Production's Monster.
Monster Mash
[Audio:Monster%20Mash.mp3]
Download (I'll put up a 320 later)
Posted by homoludo on Nov 15 2008 Posted by homoludo on November 15th, 2008 filed in Bassline, dubstep, grime, Irish bands, music, radio shows
Comment now »
This weeks show – starts ofwith some celebratory soul for the times that are in it. Other tunes of note – Irish bleepness and dubness from Mike Slott and 2bit. A mash of Panda bear, lots of crunky mashes, grime, bassline and the haunting 'nightmares keep me awake' from Jinder.
Jimmy Sabater – The times are changin
The voices of east harlem – Right on be free
Mike Slott- Three deluxe
 
Panda Bear/ Starkey mash – Listen In/ Good Girl/Carrots
2BiT- Ancient Archive
KING_MIDAS_SOUND- Cool_Out
MIKIX THE CAT- Freeze (Starkey remix)
Starkey- Just A freind
Dj murk – datz me
Dev 97 – Real talk
Peter Gunn and Small change- Pacman's on some syrup

 

The Moutain
Peter Gunn and Small change- shut up creep
Dj murks -baby bvoy
Midnight Kryptonite
Dj murks- Dark and grey
Smasher – back in the day – vocal
Dabrye – Air feat mf doom -kode 9 remix
Dev 79 – yes siirr
 
Little Jinder – Eat my fears – Drop the lime remix
Drop the lime _I_Love_NY
Mikix the cat- Outlaw
Starkey -Â  blow your

 

mind
Slimthug bang bang
[audio:PCPRaidio_panda_archive_8_11_08.mp3]
Posted by homoludo on Nov 13 2008 Posted by homoludo on November 13th, 2008 filed in !Kaboogie, ai, animation, art, film, gigs, paranoia, video
Comment now »
Linked below(it messes up this page if I put it here) a paranoid AI themed video from Eamon Crudden who I used to make films with. I saw it at the opening of the Irish museum of contemporary art last Friday. Other good live content was smSage a surveillance camera that speaks when you text it- 'sex sex sex i see you i see you i see you sex sex sex fun' it's creators Tim and Ralph agree it would be fun while smoking fags outside a nightclub so I'll try and organise that soon, maybe at the Bug and Warrior Queen next week. Also a performance by modular synth improv act Push,move,click was good craic, though not as much fun as Ken Grizzle's speech. An inspiring rant against western tonality and the complexity of musical instruments saying how they should be as immediate as a marimba and playable by your granny- my fist was in air. They went on generate tones from a set up that probably cost about twenty grand and looked like an aircraft control room. Run grannies run!
Click on the image to watch the film.
The !K Club

I'm going back to back with Richie K and Konspiracy tonight at the !k club.
*DEFEKT (deadbeat) www.myspace.com/defektedelectro
*AUTOMATIC TASTY (acroplane) www.myspace.com/automatictastys
*KALPOL www.myspace.com/goldteeththief
*KONSPIRACY b2b RICHIE K n' DJ PCP www.myspace.com/konspiracydub
*…and !K Club Residents.
Free
Downstairs in Thomas Reads,
Dame Street, Dublin 2.
Posted by homoludo on Nov 07 2008 Posted by homoludo on November 7th, 2008 filed in !Kaboogie, Bassline, calypso, funky, grime, Irish bands, mixtapes, radio, starkey
1 Comment »
 
This week I'm mostly…
Blackdowns October rinse show with two Irish tunes, featuring one from Dublin jungle stalwart Naphta remixed by Grevious angel and 'Ancient memories' from my mucker 2 Bit. He used to do my radio show with me before moving on to make cyborg pensioners. The show also features  Starkey's remix of Silverlink ft Badness and Jammer's "Message is Love"  which is massive as usual from the Starkbot.
Dusk + Blackdown Rinse FM Oct 08 tracklist:
Download the show here until the Rinse podcast arrives.
Maddslinky ft Juiceman and Simba "Doing My Thing" (Laws of Motion)
Nude "Digitize" (Shelflife)
So Solid "Oh No" (Independiente)
Hatcha "Bashment" (White)
Skepta ft JME and D Double "Serious Thugs" (Dice Recordings)
Menta "Snakecharmer" (Road)
DOK "Crossover" (unreleased)
Zomby "Hokus Pokus" (unreleased)
DOK "Big Bang" (unreleased)
Joker "Nicole" (unreleased)
DOK "Timberdok" (unreleased)
Kotchy "One For the Money (Starkey remix)" (unreleased)
Silverlink ft Badness and Jammer "Message is Love (Starkey remix)" (unreleased)
Gemmy "Rustie Tin" (unreleased)
Gemmy "Jaeden's Dream" (unreleased)
Skream "Clap" (unreleased)
Grievous Angel "Harpy" (unreleased)
Slugabed "ODB" (Stuff records unreleased)
DOK "When Will I Be Famous" (unreleased)
Guido "Way You Make Me Feel" (unreleased)
Naptha "Soundclash VIP (Grievous Angel mix) (unreleased)
Zomby "M25" (unreleased)
Erika Badu "Tyrone (Kulture refix) (unreleased)
Skream "I Love the Way You Loved Me" (unreleased)
DJ Mujava "Township Funk (Skream unofficial remix)" (unreleased)
Pangea "Memories" (unreleased)
LV "Don't Judge" (unreleased)
2 Bit "Ancient Archive" (unreleased)
Grievous Angel "Darkness" (unreleased)
Brackles and Shortstuff "Melvin Blue" (unreleased)
Kowton "Countryman" (unreleased)
Starkey's remix  also features in the very very excellent current Lower end spasm sub fm mix(linked in the side bar), their blog  is a good place to check the best of London flavas and a kind of barometer of how four four beats and house are influencing/ making a come back in the sound . Also on their blog, check the marcus nasty funky mix  from last month for a demo of how good funky can be.
BOK BOK – Sub.FM Night Slugs Show 1.11.08
tracks:
01 – DJ MOBI – Mdantsane Funk
02 – HITTY – Back To Me ft SIMONE
03 – DJ MYSTERY – Changes
04 – JAZMINE SULLIVAN – Need U Bad (CRAZY COUSINZ remix)
05 – HARD HOUSE BANTON – Reign
06 – CONAN LIQUID – One Time (For Your Mind)
07 – HOT CITY – Hot City Bass
08 – ROSKA – Our Father
09 – JOKER & RUSTIE – Play Doe
10 – ZOMBY – Polka Dot
11 – WAIFER – Gunman Skank
12 – DROP THE LIME – New York City Massacre
13 – SILVERLINK ft JAMMER & BADNESS – The Message Is Love (STARKEY remix)
14 – DROP THE LIME – Hear Me (BURAKA SOM SISTEMA remix)
15 – L-VIS 1990 – The Night Slug
16 – EGYPTRIX – Use Magic To Kill Death
17 – CALL OF DUTY – Russian Ganster Dub
18 – BASS BOY – Get A Reload VIP
19 – RUSTIE – Tempered
20 – NASTEE BOI – Dirtyah
21 – TAZ BUCKFASTER – Robogrime
22 – YOUNG DOT – What remix
23 – BOK BOK – No Need To Front 2009
24 – PANTHA – Damn Thing ft GRINSTAR
25 – NROTB – Take Me Up (MATH HEAD remix)
26 – L-VIS 1990 – Mutant
27 – TRC – Hush Baby
28 – RAMADANMAN – Humber
29 – DJ MA1 ft SOPHIA – I'm Right Here (JC remix)
30 – BURAKA SOM SISTEMA ft DJ ZNOBIA – Luanda/Sisboa
31 – DECKSTAR – Doing Things Differently
33 – BOK BOK vs L-VIS 1990 – That Girl Right There refix
32 – CRAZY COUSINZ – Bongo Jam (L-VIS 1990 remix)
33 – LITTLE JINDER – Polyhedron (SUPRA1 remix DTL VIP)
34 – STARKEY – Strike Now VIP
35 – MATT SHADETEK – Craziest Riddim remix
36 – PANGAEA – Router
In other news – after the success of the !Kaboogie audio workshop at the DEAF(sic) festival(sic) we're starting a series of audio and media workshops next week before the !K club. Details on this later.
In other news-
Flicked onto one of those reality cop shows recently and saw two U.K. police hassleing two (eastern?) guys cause they were carrying a little scrap they'd tatted(like a foot or two). The police accused them of not bathing and needing to brush thier teeth!!??
Voice over: "Officers John and Mark struggle to deal with the smelly foreigners…."
Who was commiting an offence here?
And here's a crazy calypso cover about it.
Thiaz Itch – Lord Kitchener – New York Subway
[audio:THIAZITCH-07-B_Line.mp3]
Thanks to Ed for this one- available free here