Archive for the 'calypso' Category
(Posts Archive)
Posted by homoludo on Nov 07 2008 Posted by homoludo on November 7th, 2008 filed in !Kaboogie, Bassline, calypso, funky, grime, Irish bands, mixtapes, radio, starkey
1 Comment »
 
This week I'm mostly…
Blackdowns October rinse show with two Irish tunes, featuring one from Dublin jungle stalwart Naphta remixed by Grevious angel and 'Ancient memories' from my mucker 2 Bit. He used to do my radio show with me before moving on to make cyborg pensioners. The show also features  Starkey's remix of Silverlink ft Badness and Jammer's "Message is Love"  which is massive as usual from the Starkbot.
Dusk + Blackdown Rinse FM Oct 08 tracklist:
Download the show here until the Rinse podcast arrives.
Maddslinky ft Juiceman and Simba "Doing My Thing" (Laws of Motion)
Nude "Digitize" (Shelflife)
So Solid "Oh No" (Independiente)
Hatcha "Bashment" (White)
Skepta ft JME and D Double "Serious Thugs" (Dice Recordings)
Menta "Snakecharmer" (Road)
DOK "Crossover" (unreleased)
Zomby "Hokus Pokus" (unreleased)
DOK "Big Bang" (unreleased)
Joker "Nicole" (unreleased)
DOK "Timberdok" (unreleased)
Kotchy "One For the Money (Starkey remix)" (unreleased)
Silverlink ft Badness and Jammer "Message is Love (Starkey remix)" (unreleased)
Gemmy "Rustie Tin" (unreleased)
Gemmy "Jaeden's Dream" (unreleased)
Skream "Clap" (unreleased)
Grievous Angel "Harpy" (unreleased)
Slugabed "ODB" (Stuff records unreleased)
DOK "When Will I Be Famous" (unreleased)
Guido "Way You Make Me Feel" (unreleased)
Naptha "Soundclash VIP (Grievous Angel mix) (unreleased)
Zomby "M25" (unreleased)
Erika Badu "Tyrone (Kulture refix) (unreleased)
Skream "I Love the Way You Loved Me" (unreleased)
DJ Mujava "Township Funk (Skream unofficial remix)" (unreleased)
Pangea "Memories" (unreleased)
LV "Don't Judge" (unreleased)
2 Bit "Ancient Archive" (unreleased)
Grievous Angel "Darkness" (unreleased)
Brackles and Shortstuff "Melvin Blue" (unreleased)
Kowton "Countryman" (unreleased)
Starkey's remix  also features in the very very excellent current Lower end spasm sub fm mix(linked in the side bar), their blog  is a good place to check the best of London flavas and a kind of barometer of how four four beats and house are influencing/ making a come back in the sound . Also on their blog, check the marcus nasty funky mix  from last month for a demo of how good funky can be.
BOK BOK – Sub.FM Night Slugs Show 1.11.08
tracks:
01 – DJ MOBI – Mdantsane Funk
02 – HITTY – Back To Me ft SIMONE
03 – DJ MYSTERY – Changes
04 – JAZMINE SULLIVAN – Need U Bad (CRAZY COUSINZ remix)
05 – HARD HOUSE BANTON – Reign
06 – CONAN LIQUID – One Time (For Your Mind)
07 – HOT CITY – Hot City Bass
08 – ROSKA – Our Father
09 – JOKER & RUSTIE – Play Doe
10 – ZOMBY – Polka Dot
11 – WAIFER – Gunman Skank
12 – DROP THE LIME – New York City Massacre
13 – SILVERLINK ft JAMMER & BADNESS – The Message Is Love (STARKEY remix)
14 – DROP THE LIME – Hear Me (BURAKA SOM SISTEMA remix)
15 – L-VIS 1990 – The Night Slug
16 – EGYPTRIX – Use Magic To Kill Death
17 – CALL OF DUTY – Russian Ganster Dub
18 – BASS BOY – Get A Reload VIP
19 – RUSTIE – Tempered
20 – NASTEE BOI – Dirtyah
21 – TAZ BUCKFASTER – Robogrime
22 – YOUNG DOT – What remix
23 – BOK BOK – No Need To Front 2009
24 – PANTHA – Damn Thing ft GRINSTAR
25 – NROTB – Take Me Up (MATH HEAD remix)
26 – L-VIS 1990 – Mutant
27 – TRC – Hush Baby
28 – RAMADANMAN – Humber
29 – DJ MA1 ft SOPHIA – I'm Right Here (JC remix)
30 – BURAKA SOM SISTEMA ft DJ ZNOBIA – Luanda/Sisboa
31 – DECKSTAR – Doing Things Differently
33 – BOK BOK vs L-VIS 1990 – That Girl Right There refix
32 – CRAZY COUSINZ – Bongo Jam (L-VIS 1990 remix)
33 – LITTLE JINDER – Polyhedron (SUPRA1 remix DTL VIP)
34 – STARKEY – Strike Now VIP
35 – MATT SHADETEK – Craziest Riddim remix
36 – PANGAEA – Router
In other news – after the success of the !Kaboogie audio workshop at the DEAF(sic) festival(sic) we're starting a series of audio and media workshops next week before the !K club. Details on this later.
In other news-
Flicked onto one of those reality cop shows recently and saw two U.K. police hassleing two (eastern?) guys cause they were carrying a little scrap they'd tatted(like a foot or two). The police accused them of not bathing and needing to brush thier teeth!!??
Voice over: "Officers John and Mark struggle to deal with the smelly foreigners…."
Who was commiting an offence here?
And here's a crazy calypso cover about it.
Thiaz Itch – Lord Kitchener – New York Subway
[audio:THIAZITCH-07-B_Line.mp3]
Thanks to Ed for this one- available free here
Posted by homoludo on Oct 04 2008 Posted by homoludo on October 4th, 2008 filed in calypso, Irish bands, radio shows
3 Comments »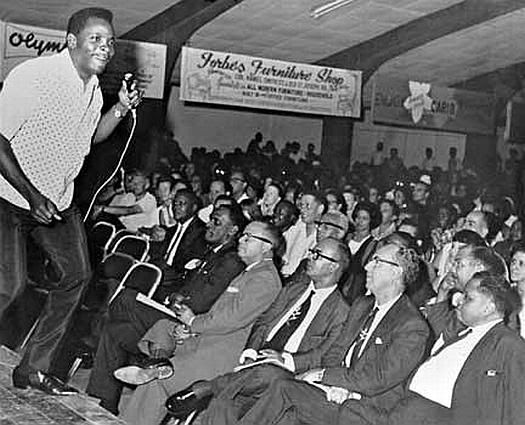 Starting with some calypso from the occasionally maligned Harry Belafonte,( the line being that he exploited 'real' calypso- I don't have much time for the keepers of 'tradition') this sounds like Barney McKenna of the Dubliners was playing tenor banjo in Trinidad(picture him in blackface) . Check king of calypsonians Mighty Sparrow's Erasmus B Black as possibly the best tune ever. Those who know me can guess the extra reason for my current fascination with this tune.
Other highlights Ed Devane and Judas the bimboy's remixes on the forthcoming Super extra bonus party remix album (launching in Andrew's lane next weekend for those in Dublin) and a half hour prog synth work out from the new Matmos product. I'll try to fix up the tracklist later.
Harry Belafonte – When the yankees are gone
Mighty Sparrow -The yankee way
Mighty Sparrow-Erasmus b black
Roots manuva – Again and again – moody boys remix
heavy art –0
cotti v mr parti feat jammer dem fi know
A&e Dept -  The rabbit's

 

name was (mixed on top of the last one)
Zomby -Liquid dance hall
drums
zomby
Bass junkie
computer people
Bass junike – circuitry
Matmos -supreme balloon

 

– Half hour track to the new album
Girl
Ed Devane -Super extra bonus party remix
Judas de Bimboy -Â  Super extra bonus party remix
Postal Service- The district sleep alone tonight – DJ Downfall remix
[audio:/PCPRadio_super_begging_21_9_08.mp3]
Posted by homoludo on Oct 02 2008 Posted by homoludo on October 2nd, 2008 filed in calypso, history, old school
Comment now »
Mighty Sparrow – Capitalism gone mad
[audio:/Mighty_Sparrow_Capitalism_gone_mad.mp3]
Posted by homoludo on Aug 07 2008 Posted by homoludo on August 7th, 2008 filed in Bassline, calypso, festies, music
1 Comment »
Just back/recovered from Mantua – shouts to everybody- crew and punters who made it good diy vibes from begining to end. The Gramophone disco went well and same props. And cheers to everybody for enjoying my bassline/4×4 set in the low end tent and letting me know. I'll post some pics etc soon.
Not a million miles from that set – this is everywhere the last week or so and well worth checkin'- nice bit of a work out on the buy out riddim near the end(Notch – Nuttin' Nuh Go So (RCola Remix), one of my fav riddims.
Immediate sounds vol01
Beenie Man & So Solid Crew – Yagga Yo
Ms Dynamite & Menta – Ramp
El-B – Shorty (Steppas Remix)
Glamour Murphy – What The Woman Want (Acapella)
QQ – Screechie
Stacy – Let Meh Know
Kyla & Paleface – Do You Mind (Crazy Cousins Remix)
Geeneus & Zinc – I Try (Instrumental)
Vybz Kartel – Stop Gwaan Stush (Acapella)
Top Cat & Double 99 – Ripgroove
Durrty Goodz – Pum Pum Stealer
Tubby – Turbo Shandy
Destra & Dizzee Rascal – Flex (Tim Turbo Refix)
Plastic Gangsters – Rock To The Rhythm
Shabba Ranks – Love Punaany Bad (Baby G Remix)
Elephant Man – Nobody Nobody
Notch – Nuttin' Nuh Go So (RCola Remix)
Soundclash feat Red Fox & Screechie Dan – Pum Pum Shorts
Posted by homoludo on Jun 06 2008 Posted by homoludo on June 6th, 2008 filed in calypso, music, old school
Comment now »
Here's an old one to enjoy in the sun (which keeps on giving this summer in Ol'Éire).
I've been playing this a various gigs over the last few weeks and am really feeling it again.
[audio:/1146_the_esso_trinidad_steel_band-i_want_you_back_GABBA_CC.mp3]