Archive for the 'Irish bands' Category
(Posts Archive)
Posted by homoludo on May 23 2012 Posted by homoludo on May 23rd, 2012 filed in Irish bands, Irish producers, Japanese music, radio shows
Comment now »
Two shows from the last couple of weeks
PCPRaidio Girlpop
[audio:/PCPRaidio_Girlpop%2013%2005%202012.mp3]
PCP
Artist Name Album Label
1. The Go! Team Ladyflash (Original Edit) 7″ MI
2. Spank Rock Sweet Talk (Radio Edit) 7″ Big Dadda
3. The Go! Team Huddle Flash (Kevin Shields v The Go! Team) 7″MI
4. Automatic tasty Genesis recurring na unreleased IRL
5. Lakker ED Arc Blueprint IRL
6. AOKI Takamasa – RN2-09 PT1 + PT2 RN Rhythm-Variations Raster Noton
7. Shackleton – Wish You Better Music For The Quiet Hour / The Drawbar Organ
8. Zomby Rumours and Revolutions Rumours and Revolutions ep Brainfeeder
9. JK Flesh Posthuman Posthuman 3by3
10. DJ SLIINK Emergency Emergency ep Body High
11. DJ SLIINK Vibrate Emergency ep Body High
12. Unicorn kid Boys of paradise na Free DL
13. Perfume ナチュラルに恋して Perfume
14. NHK'Koyxeи URB: Burnin' Up Mix // NHK'Koyxeи Free Dl
15. Legion Of Two It Really Does Take Time Riffs Planet Mu
16. Eomac – Glideloops Zoltar EP Free Dl
17. Simple Kid Road na Free Dl
18. Rene Hell – E.S. Des Grauens in Fifths Terminal Symphony Type Recordings
////////////////////////////////
PCPRaidio !stat!k
[audio:/PCPRaidio_!stat!k_28_04_12.mp3]
Show stat!k 28/04/2012
PCP
artist song Album label
1. Position Normal The Blank Rum
2. Eomac – Burr Burr Free Dl
3. Howse $CRUB$ Undizputed
4. Mika Vanio Rasputin_3000
5. Howse Vbs Undizputed
6. NHKyx KOUHEI 701 mixtape  excerpt Free DL
7. Salem Better Off Alone (Alec Empire/ATR Remix) Free Dl
8. KeyBoard Kid Blunts In The Night video games and blunts vol 1 bandcamp
9. Nicki Minaj Beez In The Trap (Feat. 2 Chainz) Cash Money Records
10. Baauer Harlem Shuffle
11. Swilde and Silkie Pineapple Unlimited ep
12. Durrty Goodz Switching Songs Part 2 [Full] Free Dl
13. Twoc Logans run pt1 Logan Systems ep Alphabet set
14. Actress Marble Plexus R.I.P. Werk
15. Twoc Logans run pt2 Logan Systems ep Alphabet set
16. Die Werk Piloten New Arrangement german punk and wave1978-1984 Vinyl on demand
Sixfoot Apprentice
ZEROLEX – 'Javel' (SORG Remix) (from Zerolex bandcamp site).
SERT ONE – 'They Call' (from Sert One soundcloud site). IRE
AZEALIA BANKS – 'Fuck Up The Fun' (from Azealia Banks soundcloud site).
DEATH GRIPS – 'Fever Aye Aye' (from Death Grips soundcloud site).
BATTLES – 'Rolls Bayce' (HUDSON MOHAWKE Remix) (from 'Dross Glop' on Warp Records).
ACTION BRONSON – 'Hookers At The Point' (from 'Blue Chips Mixtape' on Action Bronson site).
ACTION BRONSON – 'Brunch' (from 'Dr. Lecter' – self-released).
ACTION BRONSON – 'Buddy Guy' (from 'Dr. Lecter' – self-released).
NEXTMEN – 'Blood Fire' (from 'Blood Fire' on Sanctuary Records).
NEXTMEN – 'So Many Girls' (from 'Join The Dots' on Sanctuary Records).
BLACKSTREET – 'No Diggity' (Re-Flex Bootleg) (unreleased).
////////////////////////////////
Posted by homoludo on Aug 28 2009 Posted by homoludo on August 28th, 2009 filed in flyers, free music, gigs, Irish bands, Irish producers, the richter collective
2 Comments »
Six foot apprentice and I are warming up for Herv and The Vinny club at the launch of their split single on Richter Collective tonight. Herv's sets have been blowing me away, with a warm detroit motor soul infusing his patented brew of idm and breakcore.
The Vinny club is famed for putting on a great show with super mario guitar hero antics in his live sets.
The first 200 get a copy of the single.
Posted by homoludo on May 29 2009 Posted by homoludo on May 29th, 2009 filed in !Kaboogie, Hardcore continuum, Irish bands, Irish producers, live sets, music, news, prince kong, writing
2 Comments »
 
Lady Grew (all pictures by Aoife from the !Kaboogie records 01 Squidge ep launch  last friday)
A big couple of weeks in Irish Bass/dance music. Two releases from Irish artists on Irish labels, on vinyl. One on Alphabet set the other the first release on !Kaboogie, lauched two weeks ago and last week.
Prince Kong blazing on both. Here's how Boomkat put it (who have sold out of their first order all ready)-
Good Lord! What the hell is this?!?…-Prince Kong and T-woc have just shocked our afternoon to the core with a blinding pair of future Dub cuts seemingly beamed from another planet. Prince Kong's 'Crossroads' sounds like The Bug inna deep war with Babylon, sending hordes of dreadlocked bass disciples armed with industrial kickdrums and razor-edged rave signals to bring down any System that tries it, only better.
For me Prince Kong is a totally original Irish producer with a transnational sound. Bringing on MC driven bass and barbed wire riddims to scarify while avoiding the usual traps of imitating Detroit, London, Aphex bloody twin or whatever.
Mc Rodrigo
He's had a power and originality from the first time I heard him in Eustace St a few years ago(first dublin gig I think) This has come to the fore at a series of gigs over the last two years. The sound getting weightier and skankier with every gig. Dancing to it you're caught between the bass rooting you to the floor and the high end jerking you up.The show is now a Tour de force with MCs chatting and chanting over shuddering sounds.
Working with MCs like Warrior Queen and Jah balance and legends like Eccleton Jarrett and more recently focusing on local talent like Lady grew and MC Rodrigo. Occaisionally I've been asked by local bass younglings to recount the history of Irish beats but that story is of depressing failure so I've avoided writing about it. Refreshingly, this feels like success. And with Alphabet set and the launch of !Kaboogie records hopefully more to follow.
Here are a couple of exclusives. The first a 4×4 stomper with a bass hovering like a UFO over bouncy loops. The second unashamed breakcore with soul.
Prince Kong feat Lady Grew  – Whatcha
[audio:/whatcha%20feat%20lady%20grew.mp3]
Prince kong feat Jah Balance and Eccleton jarrett
– Bloodwar
[audio:/Prince%20kong_.mp3]
The live set sounds amazing, sounding vinyl mastered which is something for a live set. A good sound track to the Irish Babylon crisis.
[audio:/prince%20kong%20feat%20lady%20grew%20and%20mc%20rodrigo.mp3]
Prince Kong and Lady Grew
There are upcoming releases on !Kaboogie and Middlemanagement . With !Kaboogie 002 a full Prince Kong ep.
Lady Grew
Also more on T woc soon.
Posted by homoludo on Jan 28 2009 Posted by homoludo on January 28th, 2009 filed in gigs, Irish bands
3 Comments »
Homoludo(the band I'm in with hem and him) are playing to night with Scotch egg.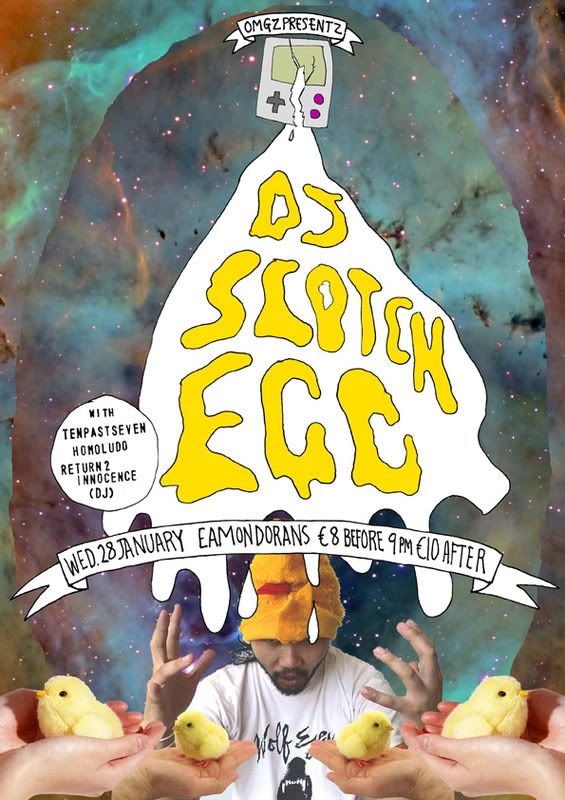 Here is last time in Dublin
Made video
Ten past Seven
Posted by homoludo on Nov 15 2008 Posted by homoludo on November 15th, 2008 filed in Bassline, dubstep, grime, Irish bands, music, radio shows
Comment now »
This weeks show – starts ofwith some celebratory soul for the times that are in it. Other tunes of note – Irish bleepness and dubness from Mike Slott and 2bit. A mash of Panda bear, lots of crunky mashes, grime, bassline and the haunting 'nightmares keep me awake' from Jinder.
Jimmy Sabater – The times are changin
The voices of east harlem – Right on be free
Mike Slott- Three deluxe
 
Panda Bear/ Starkey mash – Listen In/ Good Girl/Carrots
2BiT- Ancient Archive
KING_MIDAS_SOUND- Cool_Out
MIKIX THE CAT- Freeze (Starkey remix)
Starkey- Just A freind
Dj murk – datz me
Dev 97 – Real talk
Peter Gunn and Small change- Pacman's on some syrup

 

The Moutain
Peter Gunn and Small change- shut up creep
Dj murks -baby bvoy
Midnight Kryptonite
Dj murks- Dark and grey
Smasher – back in the day – vocal
Dabrye – Air feat mf doom -kode 9 remix
Dev 79 – yes siirr
 
Little Jinder – Eat my fears – Drop the lime remix
Drop the lime _I_Love_NY
Mikix the cat- Outlaw
Starkey -Â  blow your

 

mind
Slimthug bang bang
[audio:PCPRaidio_panda_archive_8_11_08.mp3]
Posted by homoludo on Nov 07 2008 Posted by homoludo on November 7th, 2008 filed in !Kaboogie, Bassline, calypso, funky, grime, Irish bands, mixtapes, radio, starkey
1 Comment »
 
This week I'm mostly…
Blackdowns October rinse show with two Irish tunes, featuring one from Dublin jungle stalwart Naphta remixed by Grevious angel and 'Ancient memories' from my mucker 2 Bit. He used to do my radio show with me before moving on to make cyborg pensioners. The show also features  Starkey's remix of Silverlink ft Badness and Jammer's "Message is Love"  which is massive as usual from the Starkbot.
Dusk + Blackdown Rinse FM Oct 08 tracklist:
Download the show here until the Rinse podcast arrives.
Maddslinky ft Juiceman and Simba "Doing My Thing" (Laws of Motion)
Nude "Digitize" (Shelflife)
So Solid "Oh No" (Independiente)
Hatcha "Bashment" (White)
Skepta ft JME and D Double "Serious Thugs" (Dice Recordings)
Menta "Snakecharmer" (Road)
DOK "Crossover" (unreleased)
Zomby "Hokus Pokus" (unreleased)
DOK "Big Bang" (unreleased)
Joker "Nicole" (unreleased)
DOK "Timberdok" (unreleased)
Kotchy "One For the Money (Starkey remix)" (unreleased)
Silverlink ft Badness and Jammer "Message is Love (Starkey remix)" (unreleased)
Gemmy "Rustie Tin" (unreleased)
Gemmy "Jaeden's Dream" (unreleased)
Skream "Clap" (unreleased)
Grievous Angel "Harpy" (unreleased)
Slugabed "ODB" (Stuff records unreleased)
DOK "When Will I Be Famous" (unreleased)
Guido "Way You Make Me Feel" (unreleased)
Naptha "Soundclash VIP (Grievous Angel mix) (unreleased)
Zomby "M25" (unreleased)
Erika Badu "Tyrone (Kulture refix) (unreleased)
Skream "I Love the Way You Loved Me" (unreleased)
DJ Mujava "Township Funk (Skream unofficial remix)" (unreleased)
Pangea "Memories" (unreleased)
LV "Don't Judge" (unreleased)
2 Bit "Ancient Archive" (unreleased)
Grievous Angel "Darkness" (unreleased)
Brackles and Shortstuff "Melvin Blue" (unreleased)
Kowton "Countryman" (unreleased)
Starkey's remix  also features in the very very excellent current Lower end spasm sub fm mix(linked in the side bar), their blog  is a good place to check the best of London flavas and a kind of barometer of how four four beats and house are influencing/ making a come back in the sound . Also on their blog, check the marcus nasty funky mix  from last month for a demo of how good funky can be.
BOK BOK – Sub.FM Night Slugs Show 1.11.08
tracks:
01 – DJ MOBI – Mdantsane Funk
02 – HITTY – Back To Me ft SIMONE
03 – DJ MYSTERY – Changes
04 – JAZMINE SULLIVAN – Need U Bad (CRAZY COUSINZ remix)
05 – HARD HOUSE BANTON – Reign
06 – CONAN LIQUID – One Time (For Your Mind)
07 – HOT CITY – Hot City Bass
08 – ROSKA – Our Father
09 – JOKER & RUSTIE – Play Doe
10 – ZOMBY – Polka Dot
11 – WAIFER – Gunman Skank
12 – DROP THE LIME – New York City Massacre
13 – SILVERLINK ft JAMMER & BADNESS – The Message Is Love (STARKEY remix)
14 – DROP THE LIME – Hear Me (BURAKA SOM SISTEMA remix)
15 – L-VIS 1990 – The Night Slug
16 – EGYPTRIX – Use Magic To Kill Death
17 – CALL OF DUTY – Russian Ganster Dub
18 – BASS BOY – Get A Reload VIP
19 – RUSTIE – Tempered
20 – NASTEE BOI – Dirtyah
21 – TAZ BUCKFASTER – Robogrime
22 – YOUNG DOT – What remix
23 – BOK BOK – No Need To Front 2009
24 – PANTHA – Damn Thing ft GRINSTAR
25 – NROTB – Take Me Up (MATH HEAD remix)
26 – L-VIS 1990 – Mutant
27 – TRC – Hush Baby
28 – RAMADANMAN – Humber
29 – DJ MA1 ft SOPHIA – I'm Right Here (JC remix)
30 – BURAKA SOM SISTEMA ft DJ ZNOBIA – Luanda/Sisboa
31 – DECKSTAR – Doing Things Differently
33 – BOK BOK vs L-VIS 1990 – That Girl Right There refix
32 – CRAZY COUSINZ – Bongo Jam (L-VIS 1990 remix)
33 – LITTLE JINDER – Polyhedron (SUPRA1 remix DTL VIP)
34 – STARKEY – Strike Now VIP
35 – MATT SHADETEK – Craziest Riddim remix
36 – PANGAEA – Router
In other news – after the success of the !Kaboogie audio workshop at the DEAF(sic) festival(sic) we're starting a series of audio and media workshops next week before the !K club. Details on this later.
In other news-
Flicked onto one of those reality cop shows recently and saw two U.K. police hassleing two (eastern?) guys cause they were carrying a little scrap they'd tatted(like a foot or two). The police accused them of not bathing and needing to brush thier teeth!!??
Voice over: "Officers John and Mark struggle to deal with the smelly foreigners…."
Who was commiting an offence here?
And here's a crazy calypso cover about it.
Thiaz Itch – Lord Kitchener – New York Subway
[audio:THIAZITCH-07-B_Line.mp3]
Thanks to Ed for this one- available free here
Posted by homoludo on Oct 17 2008 Posted by homoludo on October 17th, 2008 filed in africa, house, Irish bands, radio shows, writing
1 Comment »
Not many posts over last week or so as mucusoid like, I keep dropping mucus on the keyboard and can't find the firefox plug in to fix this.
This show from the Saturday before last – starts of with a selection of tunes from amazing Irish/Scottish Heralds of Change- quality tunes with loads bass and crunch. Couldn't believe I hadn't heard more. Had the Ooops remix since the start of the summer but hadn't sussed the celtic connection 'till I realised that Heralds of change(Mike Slott and Hudson Hawke) are on Dublin label All City. I was struck by their in tuneness with Rustie and sure enough they work in a crew with Rustie and others- info here– running a club etc. They are getting lots of attention from the likes of Mary Anne hobbs, Starkey and others and are just finishing a US tour. Lots of their mixes can be found here. Hope to maybe feature some of these guys at an upcoming !Kaboogie gig- am on it. It shouldn't go unremarked that local talent and a local label are making such  a splash with such quality tunes. It's really well made – check out the flow and arrangement on Trip fall.
Squelch house in the middle with an great track off the (not so) new Matmos album and  the amazing township riddim by Dj Mujava out of South Africa.
Finishing up with a highspeed grime,dubstep and bassline mix that follows the circle of fifths fact fans.
1.    Hudmo remix – Tweet – Ooops
2.    Heralds of change – Bopgunn
3.    Heralds of change – A muse
4.    Hudmo- Come get it
5.    Heralds of change – Trip fall
6.    Heralds of change -Work that
7.    New Jack hustle – All city anthem
Squelchy housey bit
8.    Matmos  – Mister mouth
9.    DJ Mujava-Township riddim
10.    Dj Pierre – My car
11.    Kid sister – control -  jfk remix
12.    Crytstal castles -Health -Keith remix
13.    crookers- Il broto
Grimey, dubby 4x4y Humvee bit.
14.    Zomby – Mush
15.    Benga and Cottie feat Rubidan Cottie -Night
16.    EJ – UFO
17.    Penis Vs. Vagina- Partyshank
18.    EJ – Temperature feat Sean Paul
19.    Rustie – Spiral Shaped Bacterium
20.    Mc Beezy feat Aorah- Can u Dance?
20 b.Punjabi hit squad- Hai hai – Kingdon refix feat 702
21.    Wizzbit- Poppadoms
22.    Zomby – Float
23.    T Star – Biryani riddim
24.    JME – 96 bars of JME
25.    Dj Q- Dutty wine
26.    Roll Deep feat Flowdan, Riko, Wiley, Scratchy– Babylon burner
27.    Starkey – Kick it
28.    Syntonics – Rock tonight –Bombaman's remix
29.    Dexplicit –What them a do _refix of movada
30.    Giggs – Ting dem –Word the cat license mashup
31.    Terror danjah/ Durrty Goodz – Reloadz
Hudmo- Ooops remix (oops forgot press record at the start of the show)
[audio:/oops_hudmo.mp3]
PCPRaidio_KillerCircle – full show
[audio:/PCPRaidio_KillerCircle_4__10_08.mp3]
second half of the show here for those who want to cut straight to  Bassey  Duby grimeyness
[audio:/PCPRadio_M_mix.mp3 ]
Posted by homoludo on Oct 04 2008 Posted by homoludo on October 4th, 2008 filed in calypso, Irish bands, radio shows
3 Comments »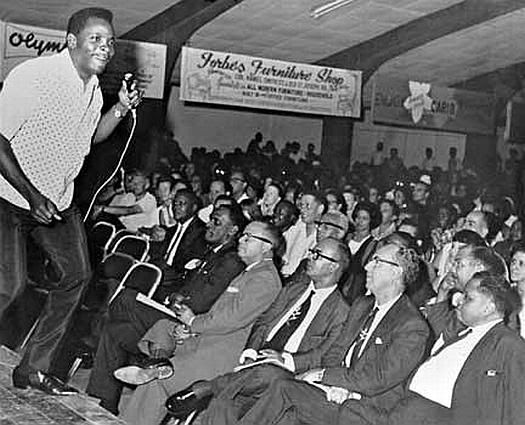 Starting with some calypso from the occasionally maligned Harry Belafonte,( the line being that he exploited 'real' calypso- I don't have much time for the keepers of 'tradition') this sounds like Barney McKenna of the Dubliners was playing tenor banjo in Trinidad(picture him in blackface) . Check king of calypsonians Mighty Sparrow's Erasmus B Black as possibly the best tune ever. Those who know me can guess the extra reason for my current fascination with this tune.
Other highlights Ed Devane and Judas the bimboy's remixes on the forthcoming Super extra bonus party remix album (launching in Andrew's lane next weekend for those in Dublin) and a half hour prog synth work out from the new Matmos product. I'll try to fix up the tracklist later.
Harry Belafonte – When the yankees are gone
Mighty Sparrow -The yankee way
Mighty Sparrow-Erasmus b black
Roots manuva – Again and again – moody boys remix
heavy art –0
cotti v mr parti feat jammer dem fi know
A&e Dept -  The rabbit's

 

name was (mixed on top of the last one)
Zomby -Liquid dance hall
drums
zomby
Bass junkie
computer people
Bass junike – circuitry
Matmos -supreme balloon

 

– Half hour track to the new album
Girl
Ed Devane -Super extra bonus party remix
Judas de Bimboy -Â  Super extra bonus party remix
Postal Service- The district sleep alone tonight – DJ Downfall remix
[audio:/PCPRadio_super_begging_21_9_08.mp3]
Posted by homoludo on Sep 23 2008 Posted by homoludo on September 23rd, 2008 filed in hardcore, history, Irish bands, mashes, radio
2 Comments »
Aoife's Indie hour. Six foot apprentice and I playing and being interviewed about mashes and remixes 'n all. The second half features Super extra bonus party chatting and playing some the tunes from their upcoming remix album.
It's available here .
Also the DIY special she did last week. A really great show – people who do – talking about and playing tunes from the past and present of DIY in Dublin/Ireland (slightly weird to think of it as a "scene", it's just the way it's done, isn't it?) and Adebisi Shank in for the last section playing tunes from their new one .
Posted by homoludo on May 01 2008 Posted by homoludo on May 1st, 2008 filed in gigs, Irish bands, music
Comment now »
  Homoludo playing at this gig on Sunday evening. Promises to be interesting, with folk and psychedelic folk band upstairs: Dj's and electronic artists downstairs, giving their interpretations. Homoguitar and I are bringing bagpipe drones, a big sitar and a distortion peddle.