Archive for the '!Kaboogie' Category
(Posts Archive)
Posted by homoludo on Feb 09 2013 Posted by homoludo on February 9th, 2013 filed in !Kaboogie, Eomac, radio shows
Comment now »
Tonight on Raidio Na Life 106.4, as part of !Kaboogie's seventh birthday celebrations, is the first recording of a new series of podcasts featuring Irish producers and DJs. Beginning with a DJ set from !Kaboogie resident Eomac. The podcasts will be available here, the !Kaboogie site and iTunes. Tune in live tonight or listen here at 10.30 to hear the recording. Stay tuned next week for more information on upcoming guests, podcast links and more.

Eomac is one half of Dublin based duo Lakker, but is also a DJ and producer in his own right. His eclectic style is reflected in both his productions and his DJ sets – expect anything from blistering techno to haunting 2-step to the darkest depths of dubstep and back again. He has released on a number of labels, most notably his 'EP One' on Hsuan Records, 'Clap Your Hands' 10" on Maigret Records and a self-titled EP on Belfast's Acroplane Recordings.
This year will see him stray further afield with a forthcoming 12" on Berlin based imprint Killekill, backed with a remix by Stroboscopic Artefacts boss Lucy, a free EP under a new alias (EeOo), remixes for Boy Scout Audio and Acroplane, and the revival of his mix series – a mix uploaded every month for the entire year. Check out the first one http://www.soundcloud.com/eomac/2013-mix-i-january 
DJ support has already come from Cassegrain, Damu, DJ Flush, Wen, Blackdown, Lucy and none other than Aphex Twin, who was dropping unreleased Eomac tunes in his sets last year.
www.eomac.net

www.soundcloud.com/eomac
Posted by homoludo on Jun 13 2012 Posted by homoludo on June 13th, 2012 filed in !Kaboogie, flyers, gigs, Scratcho-Vision, video, video art
Comment now »
 Looking forward to this- the cream of Irish hip hop with skills, brains and humour. Also, I'll be getting them to work in Scratcho-Vision -i.e.  using turntables to control images and their soundtracks at the same time!!!!!!!!.
Expect freeeeshhh Tootpaste ad footage , lots of Vincent Price trailers and Barberella.
!Kaboogie / Poster Fish Promotions / BarryGruff present BRAINMELT! with…
*NEIL BUCANNON,*DJ MEK, Â *DEVIANT, *IMPLODED VIEW, *!KABOOGIE DJs
Aka, Djackulate and Moschops, aka, Paddy and the Heart Brake Kidd, Neil Bucannon uses a patented hardware and wax "audio fun system", consisting of 4 turntables, 1 cdj, MPC1000, SP404, Korg KP3, Pioneer EFX500, Loop pedal, Rane mixers and unwanted records Neil takes bits of everything to create an audio Art Attack without PVA glue.
NEIL BUCANNON audio can be found on both these soundcloud pages:
http://soundcloud.com/djackulate
http://soundcloud.com/mosclaw/neil-bucannon-live-in-galway
 Producer, remixer, award-winning scratch deejay, messer, and all-round talented fecker…. DJ MEK has been bangin' out the quality since the late 80s. Mek is probably best known for being "the cat behind the decks" in legendary Irish hip-hip band Scary Eire, and for winning a ridiculous amount of awards for his turntable skills. In recent years Mek has played some unreal live sets and put out some fantastic mixes (check the links below), so we are verrrry excited about this one.
http://soundcloud.com/deejaymek
http://www.mixcloud.com/djmek/
http://djmek.wordpress.com/
http://www.choicecuts.com/podcast/dj-mek-uk-ragga-hiphop-mix/
http://www.discogs.com/artist/DJ+Mek
Deviant makes skratch music. Unadulterated by synthesizers, untouched by guitars, not a delay pedal in sight. Records and hands. Turntable and mixer. Loop pedal and multitracker. A familiar presence on the Irish live circuit, Deviant has been musically active since 2001, promoting the Rootdown and GC Underground nights (with international hip-hop luminaries Edan, The P Brothers, DJ Noize and Supernatural), as part of four piece turntable band Vince Mack Mahon (with Jimmy Penguin, Mikey Fingers and Tweek) and as a founding member of Community Skratch, a non-profit collective dedicated to promoting the arts of turntable manipulation and sample culture. His recent live-sets have been mind-blowing, and his mixes, remixes, and original releases have been unreal. Have a listen for yourself…
http://soundcloud.com/deviantandnaiveted
http://deviantandnaiveted.bandcamp.com/
http://communityskratch.bandcamp.com/
Imploded View aka Jerome McCormick is Longford based beat-maker whose forte is experimental electronic music. Using a whole manner of retro synths and 1/4 inch Reel-to-Reel tape machine he creates extremely chilled ambient sounds. This is a rare opportunity to see him perform before the release of his debut LP later this year.
http://soundcloud.com/imploded-view
https://www.facebook.com/implodedview
http://psychonavigation.bandcamp.com/album/picnics-with-pylons
Spread the love:
Posted by homoludo on May 23 2012 Posted by homoludo on May 23rd, 2012 filed in !Kaboogie, gigs, stat!k
Comment now »
On the bill with NHKyx , 19th  of May 2012.
Posted by homoludo on May 15 2012 Posted by homoludo on May 15th, 2012 filed in !Kaboogie, flyers, gigs, stat!k
Comment now »
 Looking forward to this at the weekend. stat!k  – A new series of gigs focusing on experimental/cutting music, film, visuals and reactive/generative processes.  Don't miss it.
!Kaboogie is pleased to present NHKyx, aka Kouhei Matsunaga.
Born in Osaka, he is a musician and drawing artist. He divides his time between Osaka and Berlin. He started drawing during childhood under the influence of his grandfather. He grew up listening to hardcore-techno and hiphop, studied architecture and has been making music since 1992.
His first album "Upside Down" was released by Mille Plateaux (Germany)  in 1998. He has also Collaborated with Merzbow, Sensational, Autechre's Sean Booth, Mika Vainio, Conrad Schnitzler, Anti pop consortium High Priest, Puppetmastaz crew, sensational (ex jungle brothers), Asmus Tietchens etc.
His music appears on Raster Noton, PAN, Skam, Important records, Wordsound etc. Since 2002, he also runs his own Flying Swimming label for publishing experimental contemporary music and art.
During his live set in Dublin he will be running an audio reactive visual accompaniment to his music (audio reaction visual patch by paul seen, UK).
"sounds like ghetto-tech reverse-engineered for the sound art crowd,
-ruffneck yet cerebral, progressive rhythm mechanics" – Boomkat
a recent mix -Â http://www.urb.com/2012/04/24/burnin-up-nhkkoyxen-exclusive-mix/
https://twitter.com/kouheimatsunaga
Legion of Two 
With ' Against' 'one of the best tracks on one of the records of the year –  The CLOAKS remix album 'Versions Grain' ( Feat.  Devilman , JK flesh [Justin Broderick ex Napalm Death, Godflesh] , Deadbeat, Cloaks and more )and their remix of Hands Up Who Wants Do Die's 'Sailor' and their album Riffs on Planet Mu, Legion of Two are a serious force in Irish Music .
The company they keep on that Cloaks record gives a good idea of what to expect from Alan O'Boyle(Decal) and drummer David Lacey. They bring to mind the grindcore/ metal/industrial music of Godflesh, Laibach and others from the early days of dance music while also feeling completely current. With heavy, head nodding riddim n' bass lines and industrial textures they deserve the term post dubstep in way that many don't. A Mary Anne Hobbs favourite whose debut album Riffs was released by Planet Mu in 2009.  Alan from the band describes it as "industrial hip-hop or something", which sounds about right to us – it has their usual blend of skull-crushing bass, hypnotic drumming and lashings of atmosphere…. Superb.
An interview from State magazine here
A stream of their recent hands-up-who-wants-to-die remix. here
(scroll down to hear them in the mix in a show featuring lots of said Cloaks remix album)
http://iheartau.com/2011/06/stream-legion-of-two-remix-hands-up-who-wants-to-die/
METACHAOS  by Alessandro Bavari 
Also on the night, a showing of the short film – METACHAOS Â by Alessandro Bavari which won the 2011 Golden Nica at Prix Ars Electronica, Austria.
JURY STATEMENT
Alessandro Bavari's "Metachaos" is an impressive display of the amazing graphics that can be produced with leading-edge hardware and software. The 8-minute clip begins with a sequence of clear, geometric forms that suggest a serene world. But it doesn't take long until it's apparent that this was just the calm before the storm. Shadowy creatures and shockingly grotesque figures intrude into this domain rendered in black & white and sepia tones and rip it to pieces. Using the interplay of light and shadow, intentionally shaky camera movements and quick cuts, Bavari takes us on a tour de force through an unsettling imaginary cosmos that grips viewers and doesn't let them loose. In addition to its extraordinary visuals, "Metachaos" features an impressive composed soundscape of incredibly concentrated intensity—noise elements paired with driving beats, panic-stricken screams, the rattling of bones and gale-force winds.
Preview here 
Posted by homoludo on Apr 13 2012 Posted by homoludo on April 13th, 2012 filed in !Kaboogie, alphabet set, flyers, gigs
Comment now »
Playing Gramophone Discoidness at this –
*
Alphabet Set : Decade (II): Saturday 14th April
*
*\/ Live \/ *
GRETTA GUNN | DEFEKT | ILEX

*/\ Â DJ Â /\ *
GRAMOPHONE DISCO MEETS B-MUSIC DUBLIN

The Alphabet Set are back at 13 High St for the 2nd installment of our 10th anniversary U bar sessions. The former Molloys pub, where the Alphabet Set ran our first sessions, will again host the choicest selection of vinyl diggers and speaker treaters from the collective's finely tuned EarRadar™ .

Our goal at the time of starting ten short years ago was to provide a platform for bedroom producers and DJs to  get out, play live, perform and release. These sessions are no different with a mix of up and coming and established names in the monthly melting pot.

Admission is free and session runs 9 – 1.

Don't be fashionably late if you are coming, the last event was a full house so please arrive early to guarantee entry.
Then this –
Posted by homoludo on Dec 17 2011 Posted by homoludo on December 17th, 2011 filed in !Kaboogie, flyers, gigs
Comment now »
 Tonight
In Crimbo fasion, two nights ago, me getting drunk with officer Lahey out of Trailer Park Boys
Posted by homoludo on Oct 05 2011 Posted by homoludo on October 5th, 2011 filed in !Kaboogie, !Kaboogie Records, Irish producers, radio shows, Sixfoot Apprentice, Uncategorized
Comment now »
 Read this to understand why I've not posted in a while.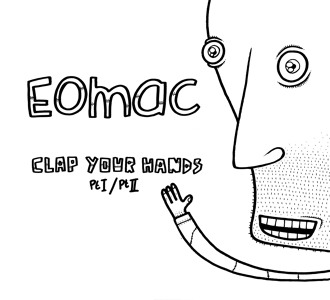 This weeks show  featuring  new Irish releases from; Eomac, Twoc,  Lrd Jxn, Lecs Luther, Deviant/Sert one, Jinx Lennon, Hunter Gatherer , a Demo from Captain Moonlight (which I love for the Crass sample) and more. Written like that the quality of current Irish beats and lyrical invention jumps out. Unusually. Lets hope it continues.
Also Rustie's new album kills like this
PCPRaidio_Pon_The_Mountain
[audio://PCPRaidio_Pon_The_Mountain_24_09_2011.mp3]
Artist                      song                        album               label
1.    KID KEYBOARD     Blunts In The Night    Video Games And Blunts    No Lable DL
2.    TWOC     Sam's Brake    Jetstar EP    Alphabet Set(forthcoming) IRL
3.    BEYONCE FEAT JAY Z    Crazy in Love( Dj Finesse mix)    Urban hits 14     Bootleg
4.    TWOC     Work all day     Jetstar EP    Alphabet Set(forthcoming) IRL
5.    CAPTAIN MOONLIGHT    Love divine    Demo    Demo(forthcoming) IRL
6.    EOMAC     Clap Your Hands Pt2     Clap Your Hands EP    Magrait Recordings IRL
7.    CONTAINER     Overflow    LP    Spectrum Spools
8.    NOCHEXXX    Charro    Savage Herald / Charro    Ramp Recording
9.    FRANK VIGROUX FEAT KENJI SIRATORI    blanked out with black marker like an old 12″ 'cause it's a such a killer and nobody else had it-  Récolte    d'autre cordes records
10.    RUSTIE    Death Mountain    Glass Swords    Warp
11.    TEETH     Shawty    Shawty EP    502 recordings
12.    MAIN ATTRACTIONS     MishkaNYC – Take 1 (feat. A$AP Rocky) -prod. by Clams Casino-    Self released/bandcamp
13.    RUSTIE    Surph    Glass Swords    Warp
SIXFOOT APPRENTICE – RAIDIO – 24/09/2011
14. HUNTER GATHERER – Risen (from Hunter Gatherer bandcamp site) IRL
15. JONWAYNE – Just A Minute (from Jonwayne website)
16.JINX LENNON – Probably Better Off (from Hungry Bastard Hibernia on Jinx Lennon bandcamp) IRL
17.EPIGON ADM – Escalators (from The Value Of Things on Foot In Mouth website) IRL
18.BLU – Doin Nothin (from NoYork on Warner Records)
19.BENITO – Caffeine (from Benito soundcloud site)
20.DEVIANT – Overheard (SERT ONE Remix) (from Send In The Hounds on Community Skratch Music) IRL
21.GHOSTFUNK – Mighty Agho (from Ghostfunk website)
22.LECS LUTHER – Dia Dhuit (from Lecs Luther soundcloud site) IRL
23.GANGSTARR – The Squeeze (MONTO Remix) (from Monto soundcloud site) IRL
24.LRD JXN – Strobe Light Lovely (from Wuja Wuja Wah EP on !Kaboogie Records) IRL
25. CO.FEE – Firework Spraying Moon (from Co.fee soundcloud site)
26.FANCY MIKE – Hikikimori (from Fancy Mike soundcloud site)
Posted by homoludo on Feb 16 2011 Posted by homoludo on February 16th, 2011 filed in !Kaboogie, gigs, Irish producers, live sets
1 Comment »
At the K Club this week
 
*DEVIANT (community skratch / alphabet set / stress debt & chest pains)
*JIMMY PENGUIN (comm skratch / alkalinear)
*!KABOOGIE Residents
Thurs 17 Feb
10pm – 02:30am
@ The Sweeney Mongrel, Dame St., Dublin 2.
FREE
In the run-up to one of Ireland's best weekend events, the annual Community Skratch Games in Galway, !Kaboogie are delighted to welcome two of its guiding spirits, Irish West Coast hip hop legends, DEVIANT & JIMMY PENGUIN, to the East side(Dublin).
DEVIANT
Deviant has been releasing out some of the most interesting leftfield hiphop of recent times. And that's not restricted to Ireland. Using sound sources of Irish and English trad music, Prog, and Jazz. Scratched, looped and processed live. A refreshingly bumpy road towards composition and not content to let a computer do all the hard work. Relying on a stack of obscure records, some battered turntables and a good ol' fashioned warped imagination, Deviants work has intense dedication and individual eccentricity slapped all over it.
DEVIANT LINKS:
http://deviantandnaiveted.bandcamp.com/
http://soundcloud.com/deviantandnaiveted
"Shoes Not Not" video: http://www.youtube.com/watch?v=GSVEOgOkDgg
JIMMY PENGUIN
Even just glancing over this chaps output over the last few years makes you realise that words like "prolific" and "dedicated" are almost understatements. Jimmy Penguin is one of Ireland's hidden electronic diamonds. Hailing from Galway in the blustery west of Ireland, Jimmy makes music that varies between sultry bass heavy electronics, progressive scratch and slow burning ambient tracks richly orchestrated with organic instrumentation. Yep this guy is a jack of all trades. If you like what you hear, then prepare your hard drive for a feck-load of quality free tracks and mixes that are available online.
JIMMY PENGUIN LINKS:
http://jimmypenguin.bandcamp.com/
http://soundcloud.com/jimmy-penguin
http://jimmythehideouspenguin.jamendo.net/
http://freemusicarchive.org/member/jimmy_penguin/blog (THIS INCLUDES DEVIANT ALSO, & MUCH MORE COMMUNITY SKRATCH GOODNESS)
"Bastard Lawyer" on YouTube:

Deviant – Shoes Not Not

www.kaboogie.net
www.myspace.com/kaboogiemusic
Posted by homoludo on Feb 03 2011 Posted by homoludo on February 3rd, 2011 filed in !Kaboogie, flyers, free music, gigs
Comment now »
It starting to feel like going to confession when I blog (apart from putting up radio shows) – 'forgive me father,  it's been twenty years since my last confession…' etc. This post is to round up a few gigs that are on at the moment. A lot of good stuff , local and international on this week. And a shout(lovely dj slang) out to everybody in Galway for making Bap to the Future a great night, during the gig and after. Boom shaka laka.
Tonight the Kclub with the Standard crew. It's a night showing our appreciation of City Discs, a top Dublin record shop which is closing. I feel obscurely guilty about this as I've seriously reduced the number of records I buy over the last 18 months ie. since I began using serato. I was a major vinyl loyalist, but no longer  in fact I've been heard to gleefully shout 'fuck vinyl!'. If dj's stop buying vinyl the games is up.Which is sad but there ya go.
And tomorrow night the launch of  Big Monster Love's album 'Game Over'. It's available here. Support on the night come from Moutpiece and Brian Kelly.
There's a bunch more (such as Ramadaman and Mosca on Saturday) but put them up later.
Posted by homoludo on Jan 14 2011 Posted by homoludo on January 14th, 2011 filed in !Kaboogie, parties, radio shows
Comment now »
Sixfoot Apprentice and I on last weeks show. Think I'm on for about the first 50 mins. Tracklist to follow shortly.
[audio:/PCPRaidio_All_about_Tone_08_01_2010.mp3]
Download or click for mobile devices
Headin' out shortly to our !kbirthday. Free chocalate rice crispy buns to the first 100. info