Archive for the 'mashes' Category
(Posts Archive)
Posted by homoludo on Mar 06 2009 Posted by homoludo on March 6th, 2009 filed in !Kaboogie, mash of the week, mashes, music
5 Comments »
Being a straight up turntable mash of Shake it to the Ground by Blaqstar feat Rye Rye(Claude Vonstroke remix) and M.I.A's What I got- ruff ruff version(best tune not on the last album). The Blaqstar remix is screwed ie a 45rpm record played at 33.1/3 rpm. The original is here.
Shake it to the ground_screwed(Alien aphrodisiac)
[audio:/Shake%20it%20to%20the%20Ground_Screwed_(Alien_Afrodisiac)_Blaqstar%20feat_Rye_Rye%20Screwed+%20M.I.A_What_I_got_Alien_afrodisiac_.mp3]
Posted by homoludo on Mar 06 2009 Posted by homoludo on March 6th, 2009 filed in mashes, the future
Comment now »
 Mash up all the lovely things, it's fun being a girl. This is polyvore, eat.

inheritance – by lilludo on Polyvore.com
Silver Rain…For My Beloved Husband – by Aida Skorupan on Polyvore.com
From the Polyvore blog
Posted by homoludo on Feb 13 2009 Posted by homoludo on February 13th, 2009 filed in !Kaboogie, mash of the week, mashes, music
1 Comment »
Being a mash of Erasure – Always Nude(Daddy long leg refix) and Beans – Nude Paper by Richie !Kaboogie, Sweet.
[audio:/Always%20Nude_Erasure%20Always(daddy%20long%20legs%20remix_Beans_Nude%20Paper.mp3]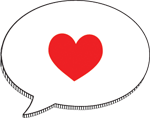 Also the mashes and music on this site are now searchable on hypemachine.
Posted by homoludo on Feb 10 2009 Posted by homoludo on February 10th, 2009 filed in !Kaboogie, Irish producers, mashes, mixtapes, music
3 Comments »
Here's a mix of some of the tunes from the recent rough !Kaboogie Sampler of Irish beats. I did it a few weeks ago for the radio, but the cd deck kept messing up so it kept getting held over. I thought I'd better post it before it's old news. There are some gratuitous tracks  -  Kid Cudi, the amazing farmers anthem from Collie Buddz and some Irish tracks that aren't on the sampler, but you get the idea.
[audio:/kaboogie%20sampler%202.mp3]
Gash_Up -The Banker- Masher/Editor/Arranger

Lazy Squan

 

– Kachanski

Leiden

Ex – Cignol

Loom – Solen

Beer, Vermouth & Gin (Big Instrument) Piero Umiliani

Skuff D Boxcutter

Stringaling 2-Bit  Mash/w

 The Prayer KiD CuDi

Herb Tree -Collie Buddz

Embrace The Martian- KiD CuDi

 

mash/w DJ scotch egg

Dek Rudder – Bluefood mash/w

Load it – Prince Kong (thug)
Posted by homoludo on Feb 07 2009 Posted by homoludo on February 7th, 2009 filed in !Kaboogie, mash of the week, mashes, music
Comment now »
Dj Halfdutch this week with a straight up turntable mash of Dr dre  'Whats the
difference' and dj Vadim ft. Demolition man 'boom sumting'
Demolition Dre
[audio:/djhalfdutch_demolitiondre.mp3]
In other mashup news –
GENERATION>>
The RomaeuropaFAKEFactory competition originates from the "Freedom for Remix" initiative, promoted by [A]rt is [O]pen [S]ource (Salvatore Iaconesi/xDxD and Oriana Persico/penelope.di.pixel] and Marco Scialdone, with the support of DegradArte, ComputerLaw 2.0, NeRVi and Valeria Bochicchio.
PROCESSING>>
RomaeuropaFAKEFactory draws on the Romaeuropa Web Factory competition to embrace a series of reflexions and practices focused on the issues of digital rights and information ownership.
DISTORSION>>
RomaeuropaFakeFactory is an international competition allowing its participants to do everything that is forbidden by the rules of the Romaeuropa Web Factory competition, subverting its logics.
CUT, COPY, PASTE>>
According to the rules of the Romaeuropa Web Factory competition , produced by the Romaeuropa Foundation and by Telecom Italia SpA, participation is not allowed to those artists creating their works using remix, mash-up and manipulative techniques on pre-existing content. Furthermore, to participate, the artists have to sign a legal disclaimer making them give up all the rights on their artworks: indefinitely, exclusively, for free, and also allowing the contest producers to freely edit, remix, mash-up, commercialize.
The Romaeuropa Foundation and Telecom SpA can remix. Artists can not.
CUT-UP>>
The overcoming of originality as space for production and its circumbscription in terms of multinational property – more than the real protection of the author's rights – is used in this context as a critique to a conservative practice of cultural promotion that is not able to grasp the possibilities offered by the intersections of the technological, cultural, social and economical-political planes, enabled by contemporary technologies.
MORPHING>>
This competition is addressed to all forms of creative profiles and to the experts of legislative disciplines with a specific predilection for intellectual property related subjects, inviting them to submit their artworks on the theme "Freedom to Remix".
>>HOW-TO<<
The four categories in the competition:
– 100Cuts: videoart [ http://www.romaeuropa.org/videoart.html ]
– 100Samples: electronic music [ http://www.romaeuropa.org/music.html ]
– 100Quotes: literature [ http://www.romaeuropa.org/words.html ]
– LawArt [ http://www.romaeuropa.org/law.html ] , a brand new creative discipline dedicated to law experts and jurisprudence amateurs, whose works will be constituted by remix and production of legal texts regulating intellectual property
The works will be the object of a research, of public debate and will be collected in a catalogue together with the critical and legal texts. Furthermore, they will be supported by RomaEuropaFAKEFactory's communicational apparatus. A public voting system will also be set up on ArtsBlog.it [ http://www.artsblog.it ] so that the general audience will be able to vote its favourite work in the 4 sections, thus declaring an audience-proclaimed winner.
RomaEuropaFAKEFactory will be finalized into a public happening during which the exhibition of all the generated content will take place.
RomaeuropaFAKEFactory is an initiative conceived by
[A]rt is [O]pen [S]ource
with the promotion and the support of
Torino Share Festival – DegradArte – Istituto per le Politiche dell'Innovazione – BeatPick, ComputerLaw 2.0 – LPM, Flyer Communication – PerformngMedia – FLxER.net – ShockArt.net – NeRVi – Digicult – Associazione Partito Pirata – Nephogram.net – Les Liens Invisible – A.H.A. – Francesco "Warbear" Macarone Palmieri – Superfluo – Deliriouniversale – My Jemma Temp – ArtsBlog.it – CodiceBinario …
Posted by homoludo on Jan 30 2009 Posted by homoludo on January 30th, 2009 filed in !Kaboogie, mash of the week, mashes, music
Comment now »
Twisting things up this week Ed Devane,  with releases on Touchin' Bass and appearances on Andrea Parker's new mix cd and the !Kaboogie records sampler amongst others.
And check out the borán loop boyo!.
Convolutions # 1
[audio:/Convolutions%20%23%201.mp3]
Sources:
Posted by homoludo on Jan 23 2009 Posted by homoludo on January 23rd, 2009 filed in !Kaboogie, mash of the week, mashes, mixtapes, music, theory, writing
3 Comments »
 Here's the Banker getting on board the train to mashville with- 'Gash Up', an extraodinary  mash/edit/arrangement of -   M.I.A. – Galang Acapella, Aphex Twin – Jynweythek Ylow, Shackleton – Tin Foil Sky, The Banker and Beethoven – Adagio Sostenuto. Check the way he uses the piano from Beethoven's Adagio against M.I.A's voice then segues into the Aphex twin piano…gosh.
[audio:/Gash_Up.mp3]
Speaking of mashes here's a great, interesting and thought provoking piece by Nick Sylvester and W. David Marx on Girl Talk. For those who don't know, Girl Talk does fairly dense  mashup albums.(He's playing Dublin in March, I think I may even be supporting him)
Quote
…the extent to which the music he's working with is so portable, so building-block ready, makes it seem like he's not making art so much as merely following industry directions: Step by step, like he's putting together a Lego spaceship. There is no violence in this process, in other words; he's hardly repurposing much of anything. Instead it's like a video game in which Gillis has found the warp level — yet keep in mind, somebody somewhere had to program that warp level precisely so that it would be discovered.
On a boat on the Shannon last summer listening to the Girl Talk album with my friend the film maker, Eamonn, I got him excited by suggesting that a program could be easily written to mix and mash tunes by their key and Bpm. I've since came across Mixmeister which pretty much does this and it's a matter of months before it or something similar is used as a plug in for media players.
The piece makes some interesting points and is a good read, though quoting Adorno to the effect that pop isn't art muddies the waters. The pop he was talking about was Jazz and tin pan alley etc. It's also a bit unclear what their problem with Girl Talk is – that he claims to be an artist? That he's 'only' a technician?
The problem here is the usual one that the word art doesn't actually mean anything.
From the hitch hikers guide to the galaxy
Generally, art is a human activity, made with the intention of stimulating thoughts and emotions. Beyond this description, there is no general agreed-upon definition of art.
–So every thing apart from work then.
Art used to glorify God, now it glorifies the market. Either everything is art or nothing is. I'd go with nothing. Good stuff, bad stuff, stuff I like, stuff that suits my agenda, but don't go putting wings or halos on any of it.
It's important to bear in mind the contexts of mashes and the processes that produce them and with that the fact that they create their own contexts. I remember in the days of Boomselection  thinking mashes were done, but they keep going, to the point they are now a model for new technologies. Saying they are soulless is a bit of a so what?- That isn't nescessariliy a bad thing. We've just had over twenty years of dancing to a drum machine and searching for the smallest atom of funk…which has been good fun.
To what extent is Coltrane's  'Favourite things' a mash? Anyway read the piece, it'll get you thinking. More mash theory here.
In other news here's a link to the front page on Indymedia about a mash(projecting images on a building) I took part in on Monday. Organised by the above mentioned Eamonn, It took place outside the Israeli embassy.
Posted by homoludo on Jan 16 2009 Posted by homoludo on January 16th, 2009 filed in !Kaboogie, mash of the week, mashes, music
2 Comments »
Here's  another Six foot Apprentice mash using T Woc's – Time has come (from the 'Taken without consent' limited cd) and Dizzee Rascal – Sirens (acappella). Here's
Sirens Have Come
[audio:/Sirens%20Have%20Come.mp3]
Posted by homoludo on Jan 11 2009 Posted by homoludo on January 11th, 2009 filed in !Kaboogie, mash of the week, mashes, music
1 Comment »
Here's Dawn Cauldron, a nice skanky blipy one from Mr Redmonk.
A Mash of Dawn Penn's 'No No No' and Ghost Cauldron's 'Whole World' featuring Apani B Fly.
[audio:/Dawn%20Cauldron.mp3]
I'll stick up the 320 tomorrow.
Also, if you're into mashes, think they'er great or think they're shit, check this piece of writing about Girl Talk, it will get you thinking.I'll be posting my thoughts on it later in the week.
Also hot news from the practice room,Homoludo have expanded to three. Evil Easter Egg Man called in, rocked up and freaked the the fuck out!Brang on the drang Scotch Egg!
Posted by homoludo on Dec 19 2008 Posted by homoludo on December 19th, 2008 filed in !Kaboogie, mash of the week, mashes, music
Comment now »
 Here's one from from A-Force called Dubrock. It's as much a reversioning as a mash.
Dubrock (320)
[audio:/dubrock.mp3]
Download
Built from –
Welcome to jamrock (damien marley / world jam riddim) vs troca-aplica (dj sany pitbull)
Interestingly he tagged the mp3 as
name: Dubrock
artist: mash
album: !kaboogie
genre: bass
Note he's called the artist Mash, he's concious of sampling ethics and is going to post about they're relationship to mashes on his blog soon. I'm looking fwd to that post, though, if you ask me it's elastic honour among thieves and nickin' things is great. A Force lent me this great book on the subject-