Archive for the 'writing' Category
(Posts Archive)
Posted by homoludo on Oct 17 2008 Posted by homoludo on October 17th, 2008 filed in africa, house, Irish bands, radio shows, writing
1 Comment »
Not many posts over last week or so as mucusoid like, I keep dropping mucus on the keyboard and can't find the firefox plug in to fix this.
This show from the Saturday before last – starts of with a selection of tunes from amazing Irish/Scottish Heralds of Change- quality tunes with loads bass and crunch. Couldn't believe I hadn't heard more. Had the Ooops remix since the start of the summer but hadn't sussed the celtic connection 'till I realised that Heralds of change(Mike Slott and Hudson Hawke) are on Dublin label All City. I was struck by their in tuneness with Rustie and sure enough they work in a crew with Rustie and others- info here– running a club etc. They are getting lots of attention from the likes of Mary Anne hobbs, Starkey and others and are just finishing a US tour. Lots of their mixes can be found here. Hope to maybe feature some of these guys at an upcoming !Kaboogie gig- am on it. It shouldn't go unremarked that local talent and a local label are making such  a splash with such quality tunes. It's really well made – check out the flow and arrangement on Trip fall.
Squelch house in the middle with an great track off the (not so) new Matmos album and  the amazing township riddim by Dj Mujava out of South Africa.
Finishing up with a highspeed grime,dubstep and bassline mix that follows the circle of fifths fact fans.
1.    Hudmo remix – Tweet – Ooops
2.    Heralds of change – Bopgunn
3.    Heralds of change – A muse
4.    Hudmo- Come get it
5.    Heralds of change – Trip fall
6.    Heralds of change -Work that
7.    New Jack hustle – All city anthem
Squelchy housey bit
8.    Matmos  – Mister mouth
9.    DJ Mujava-Township riddim
10.    Dj Pierre – My car
11.    Kid sister – control -  jfk remix
12.    Crytstal castles -Health -Keith remix
13.    crookers- Il broto
Grimey, dubby 4x4y Humvee bit.
14.    Zomby – Mush
15.    Benga and Cottie feat Rubidan Cottie -Night
16.    EJ – UFO
17.    Penis Vs. Vagina- Partyshank
18.    EJ – Temperature feat Sean Paul
19.    Rustie – Spiral Shaped Bacterium
20.    Mc Beezy feat Aorah- Can u Dance?
20 b.Punjabi hit squad- Hai hai – Kingdon refix feat 702
21.    Wizzbit- Poppadoms
22.    Zomby – Float
23.    T Star – Biryani riddim
24.    JME – 96 bars of JME
25.    Dj Q- Dutty wine
26.    Roll Deep feat Flowdan, Riko, Wiley, Scratchy– Babylon burner
27.    Starkey – Kick it
28.    Syntonics – Rock tonight –Bombaman's remix
29.    Dexplicit –What them a do _refix of movada
30.    Giggs – Ting dem –Word the cat license mashup
31.    Terror danjah/ Durrty Goodz – Reloadz
Hudmo- Ooops remix (oops forgot press record at the start of the show)
[audio:/oops_hudmo.mp3]
PCPRaidio_KillerCircle – full show
[audio:/PCPRaidio_KillerCircle_4__10_08.mp3]
second half of the show here for those who want to cut straight to  Bassey  Duby grimeyness
[audio:/PCPRadio_M_mix.mp3 ]
Posted by homoludo on Sep 19 2008 Posted by homoludo on September 19th, 2008 filed in gigs, gramomania, parties, writing
Comment now »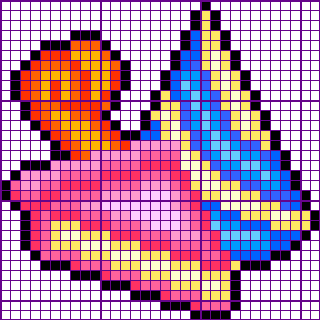 I'm Playing a 30'th birthday tomorrow night for a friend – Mikey
It got me thinking – I sometimes play "weddings" or "birthdays" for friends but don't do so commercially. Doing so can result in the classic request situations – 'got any Bob Marley?' or ' got anything good?',  the former from "lads" and the latter from drunk girls looking for the latest girl pop etc.
You have to be armed with both doing any wedding or like situation but doing it for a living would probably result in musicophobia (having said that the downside of being an "underground Dj" is there are not enough opportunities to play 'Piece of me' and the like.
It also got me thinking that I should share the equation for doing these types of gigs in case you are called to the honour of soundtracking somebody's great moment. Here it is.
y – a +11 = v1
y – a +19 = v2
Where y = the year
             a = the age of the somebodies
 
Take V1 and V2 adding p to V1 and e to V2
Where p = poppieness
             e= edginess
Then graph  V1*p  to V2*e
The resulting graph will give you a sure fire guide to picking the music your somebodies will be sure to enjoy.
I'll put up the graph later, as on the advice of my lawyer I'm patenting the system.
Like these guys who have cleverly patented the circle of fifths.
See also this guy's mixing system
Anyway Mikey's B'day Bash is on tomorrow night in the Westmoreland or whatever it's called these days) on Westmoreland St.
Feel free to drop in.
Bring graph paper.
I'll sue.
I'll play a boy named Sue.
Posted by homoludo on Aug 29 2008 Posted by homoludo on August 29th, 2008 filed in 78's, gramomania, gramophone disco, music, writing
3 Comments »
"In 1924 the British magazine Gramophone playfully warned of 'gramomania' alerting readers to its 'insidious approach, its baneful effects, its ability to destroy human delights'. Two years later, on the other side of the Atlantic, the Phonography Monthly Review asked readers to recount their most dire sacrifices in the name of grooved shellac."
From Capturing Sound: How Technology Has Changed Music by Mark Katz, p10.
I'm starting a new section of this blog/site called gramomania, I'll try to put up a 78 gramophone record every week. It will also be a place for posts about old stuff, the history of the future, time machine schematics, automata etc.
So to start off here's a US top ten tune from 1950
Hank Penny with String Band- Blood Shot Eyes
[audio:/Bloodshot_Eyes_Hank_Penny_with_String_Band.mp3]
This tune being something of an anthem at a Gramophone disco thing I do with some pals.
Gramophone disco being an all night bar with a 78's , normal records and a pre sixties music policy. The Gramophone disco has a nice carny feel with various diversions including-
Smash hits gramophone disco.
This is where the crowd listen to a record and vote whether to smash it or whether it's a hit and a keepy. It's fun for a various reasons
1. Smashing records(particularly brittle shellac) is very satisfying fun.
2. It has the added bonus of being a kind of anarchist history smashing theatre.
3. When I have a enough smashed 78's, I'm going to make a time machine out of them.
4. It's good to crate dig in public and share the pleasure of finding an unknown great record- makes a surprisingly good entertainment.
5. It's a way of getting people to actually listen and pay attention to old 78's.
6. It's a good antidote to the whole po-faced worship of the past, old records etc.
We're doing the Electric picnic this weekend so drop in if your around and here's another 78/tune to listen to on the drive there.
[audio:/Strawberry_Fair%20_The_Beverly_Sisters.mp3]
Posted by homoludo on May 16 2008 Posted by homoludo on May 16th, 2008 filed in gigs, writing
Comment now »
Some more wonky related info. Sasha Frere-Jones writing in the New Yorker about producers in Ghislain Poirier's circle, joins the lets name game, coming up with lazer bass. Dj C runs a poll as to what it should be called with Starkey/Dev 79's choice seeming to come out on top. All grist to the mill anyway, come along to the Electronic Resistance gig tonight and I'll play ya some.
ps. No show upload so far this week as my f&(*%$£"! connection or software or something is acting up – will try to post one up from a caff. later.
Posted by homoludo on Mar 23 2008 Posted by homoludo on March 23rd, 2008 filed in old school, radio shows, writing
6 Comments »
Dj C noticed this recently.
Had been feelin' the stuff recently (see earlier) so thought I'd do a show and a post. All the tracks below are from 93 which makes this year its 15th birthday. A good chunk of them are from Hardleaders III on Kickin'.
This style kind of suits cheesy compilations and to my knowledge this is the best one. It's at the point where hardcore and rave are becoming jungle proper, so I'm mixing up the whole album for y'all.Followed by more tunes from the period.
It's my favourite time in the music, it's lost the frivolousness of rave, but the rules and patterns that eventually became so predictable and boring have yet to set. Anything goes – four fours, bagpipes, processed euphoric vocals reaching to other skies – as long as it's in the service of a serious dance. It still feels futuristic, a potential future I'm nostalgic for.
From the back sleeve – The sound of Urban Jungle of the 90's is now firmly set in a complex mixture of breakbeats, atmospheric keyboards and ethnic/tribal samples. UK 'rave' music has reached a level of sophistication that puts it on a par with the most advanced sounds. Every drumbeat is designed to fire the pleasure transmitters of the brain, providing the disillusioned youth of today with relief from the drudgery of everyday life in the urban wasteland.
1. Bay-b-kane – Hello Darkness(rmx)
2. Andy c – Something new pt 2
3. Rhythm for reasons – Music in search of light
4. Dj distroi & boykz – Darkside
5. Tango – Timebomb
6. Dj solo – Darkage
7. Dj Hype – Weird energy (hells bells mix)
8. Q bass -hype the funk (dj hype rmx)
9. Tango and ratty – Final conflict
10. Bay-b-kane – Bagpipes in effect
11. Acen – Window in the Sky
12. Omni Trio – Mainline (techno mix)
13. 4Hero – The element(highnoon)
14. Skanna – The greatest thing
15. 4Hero – The power
16. The FBD project- The core
17. 4Hero – In the shadow(sunrise remix)
18. Rude Boyz – Paragone (rmx)
19. The Undergraduates- into the future
20. Omni tiro – Renegade snares
21. Bash street kids – Fuzzy felt
22. N.r.g – He never lost his hardcore
23. Bash street kids – power of darkness
24. Subsonic legacy – revolution (bring the noise)
25. Midas – Imperial march (stars wars mix)
26. J-sweet – Kerb
27. 2562 -Circulate
[audio:/PCPRadio_la_Breithe_hardcore_20_3_08.mp3]
Dispatch from the hardcore continuum(link)
It's kind of the birthday of my dj'ing also.
This was around the time rave went over ground in Ireland (outside Sides and the Assylum). Multi media was a new buzz word (the Ormond multi media centre anybody?). Everybody who hadn't already, was discovering being 'on one'. Cyber lit. and systems ideas were currency, and their associated images were common.
example;I had a bee in my bonnet at time about the word 'buzz', swarm theory and hive behaviour; dance as communication etc.
The previous year I was playing a mid week night downstairs in Fibber McGees called RadioCrush(in aid of radioactive with Crudden, Krossie and others), it was impossible not to notice that when I departed from the hip hop, punk, industrial and indie and dropped house and rave tunes the place went mental. Within a few weeks the set was all dance(all my dole and club wages going on dance wax). The crowd was full of dole punks and refugees from the weekend clubs looking to keep the buzz going. Open minded,they would go for a set starting with hip hop into Italian trance into house then techno up-to jungle, finishing with fast proto tekno. That was my first taste of 'baleric', as in playing anything to keep the energy going. The punk nature of it appealed to me- diy music in small runs by anonymous producers with an a communal, euphoric and anti system ethos. This felt completely new and some how right on the beat to somebody immersed in William Gibson, K. Dick etc. This experience made me decide that dj'ing was for me. As did the night when, shy kid that I was, I mistook the whoops, cheers and pointing of the crowd; I looked behind me, thinking 'where's the fire?', turning back around and thinking 'oh' was a good feeling.
The night became two nights, but this open mindedness did not last and within a couple years playing a set like that was impossible as people chose styles to match their trainers and developed firm opinions about what music they liked. The splits were pronounced, even techno had sub genres where the crowds were mostly exclusive: Detroit, acid,idm, techhouse etc etc. I spent the next few years often getting into trouble playing the wrong music. It was serious business – house heads didn't want any techno('cept flash) ruining their buzz and the same went for every crew. It was hard to resist the temptation to drop something other- for me the fun and challenge was always in the creative, even incongruous mix. But fair enough, most people had spent a lot of money and effort on their buzz and didn't want it messed with, no matter how creatively(and it must be admitted my skills didn't always match my ambition and that kind of thing must be done right). Also, half the time, I did it just to f**k things up a bit;) [This was why Dj's like Irish dj Rowen and Rupture were such a breath. They kind of legitamised that style, while raising it a couple of levels. The decrease in the popularity of dance a few years ago was good, in that in allowed a return to shitty clubs and open minds as exemplified by !Kaboogie in dublin and crews around the country].
Anyway the euphoria died off, dj's became superstars and history ended with the Third way as the disappointing permanent future(this is why I'm building a time machine out of broken 78 records).
What I took from it all is that dj'ing and the music is a process. Something you do for the moment, the feeling and the dance. Notions of success in the culture industry miss the point . Not that I've anything against playing the game, but the real game is just to keep getting better and to keep doing it. Fire. Mos Def.
Posted by homoludo on Jan 18 2008 Posted by homoludo on January 18th, 2008 filed in blogging, hardcore, history, music, theory, writing
4 Comments »
Or how many history boys can fit on a moped?
I have to post on this 'cause it's so funny and interesting. There's a blogging bitch fight(Edit: Debate/commentary might be better. I have since realised there's something called pings and my post links back to those I refer to. Fools rush in etc.) about to begin/has begun about the nature of the Hardcore Continuum. The whatcore in the whennuum? I hear you ask. It's a blogging/journalistic conceit/box for rave/hardcore/jungle and their many bastards. Originally coined by Simon Reynolds
(link to a collection of posts about the 'nuum as he calls it) . K-punk and others have run with it since and are using it currently to talk about bassline and funky.
Where it gets funny and interesting is that Word the Cat, Dj Rupture and others(dead on) have gotten sick of the slightly smug way it is being used to lend authority (authoritaaay) to their opinions about new uk music.
nicked from uncarved
What's really interesting about all this is what it shows about the nature of blogging. There is no NME or fanzines any more in the sense of common reference points for music. Music is propagated by the net and the blogs are the signposts – ways of finding, reading about and hearing new music. Dubstep grew so quickly 'cause of them. Cumbia is growing via the same via.
People like when music has meaning – be it punk and the situationist international/socialism, Rave and communal future fever or reggae and ideas of Africa/home, Babylon and righteousness. Thing is theories aren't real, models aren't buildings- they're much smaller and made of balsa.
One of the striking things about Rupture is his super elegance; in his music and writing – the tone is always very carefully judged, knee jerk negativity avoided; the poise in everything about gold teeth thief still strikes me as amazing – from the selections to the mixing to the distribution to the implicit politics along the way- breathtaking. But he lets his claws show when he writes:
note: I've read all the post-structuralists in K-Punk's toolkit, and it strikes me as bizarrely inappropriate that he invokes Luce Irigaray in a "nuum" article reinforcing simplistic MALE vs FEMALE readings/classifications of club music. Écriture féminineFact piece is not. Even if the mistake presents itself as homage to another writer's refried ideas.
That's a lot of reading and the criticism could be leveled that global ghetto tech is not that dissimilar as a category and the power relations defense of homophobia etc in the article is only part of the story. ( the society of the speculum anybody?). The point he makes though is valid , while I really love K-punk, particularly the early stuff, before the riffs got repetitive- a bit like jungle) he can shoe horn the theory sometimes. In his defense there is not a lot of politically/theory focused blogging and as far as I'm concerned the more the better.
note: The percentage of the population with graduate degrees in Europe is on the way to forty percent. Thus a lot of people read the theory toolkits, even if most go on to use them for better marketing/administration and 'more bigger snacks now'.
[Audio:/JME_96BarsOf%20JME.MP3]
JME – 96 bars of JME (Jammer with a tune about grime and education)
This also leads to many DJ, artist and producers explicitly or implicitly refering to theory in their music. In this the dance music 'nuum is getting like the art world – where theory and commerce tango with commerce leading.
Sister Nancy said it best in the eighties – though now every Dj has a college degree!
[Audio:/10%20-%20only%20woman%20dj%20with%20degree.mp3]
Sister Nancy – Only woman dj with a college degree
I'm libran and while I don't believe a word of astrology(though it's still true sometimes), I see this as bit like my bum- when I crane my neck there are two sides.
I look forward to K-punk's Lacan quoting explicating of the 'real' in this matter. And hope it generally flames up 'cause the structure in this case is a lot more interesting then the content.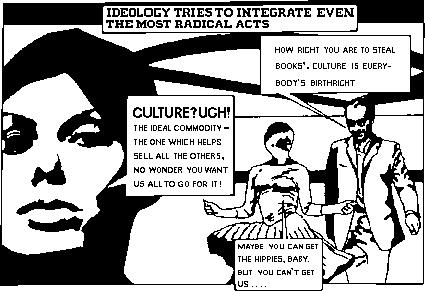 and lets finish with a song from 92-, for me this one kind of sums up a lot of what they mean by the 'nuum.
Acen- Window in the sky
[Audio:/Acen_Window_in_the_sky.mp3]
Anyway I'm off to college so I'll leave you with this-
Like a super hero Richie Kaboogie and the Kaboogie super friends came along two years ago to rescue Dublin dance music. With attitude and an indifference to fucking sneaker styles , Kaboogie started putting on gigs. Starting in shitty pub the icebar with Aaron Spectre when he was red hot, the first Kaboogie night was a heaving moshpit that was closer to a Fugazi gig then a dance gig. That night was classic and I was well pleased to be on the bill supporting as Aaron's sets were the freshest around at the time. In the two years since Kaboogie has been the most musically innovative night seen in dublin since the blah blah blah of early rave. The second birthday bashment is on next Friday, the 25th of January.
Warlock is headlining what looks like a high energy night, Here's an excellent set from him, the second half in particular hums lovely. I'll post more on Kaboogie later.
!Kaboogie 2nd Birthday and Label Fundraiser with
Warlock (rag&bone)
Sunil Sharpe (mantrap/spindizzy)
Thatboytim (takeover)
Major Grave (!kaboogie)
Edit:In response to Craigho's comment – here's the mutant mix he recommends.
Posted by homoludo on Jan 08 2008 Posted by homoludo on January 8th, 2008 filed in dubstep, K, writing
5 Comments »
The ruination of Dubstep by dirty K sniffin' crusties – Discuss.
"I also went to a squat party in west London over the weekend and heard dubstep rinsed on the main system, something that's now a regular event at squat raves. This has been building for more than a year now, but in the last few months dubstep has properly crossed over into the free rave scene.
It seems to me that this has come from two different angles. The rig owners, having often spent tens of thousands on their soundsystems, are unsuprisingly eager to play music that shows off thier pride and joy in the most devastating light. Certainly I've never heard dubstep sound as physical and overwhelming as it did on saturday, played on maybe the best free party rig in the country – a rig that would destroy all bar a tiny handful of London's club soundsystems.
But from the punters point of view, it seems that people have suddenly woken up to the amazing syncronicity between dubstep and ketamine, which I guess was totally unintentional on the part of dubstep's originaters. But K and dubstep were born for one another, just like extacy and acid house… and watching dubstep's sudden boom in squat raves has really reminded me of the lightbulb that went on over people's heads in 88-92 when they first took Es to house music…"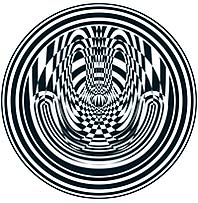 Posted by homoludo on Dec 30 2007 Posted by homoludo on December 30th, 2007 filed in charlie stross, google, science fiction, writing
Comment now »
The History of the Future – not the end of history, the begining
No show this week, but stay tuned for the 07 chart with contributions from Dj Rupture, Starkey, Warrior Queen, Aaron Spectre etc plus local selections from local people.
Instead here's a post about google to get you thinking…

your own personal google.
"We've had agriculture for about 12,000 years, towns for eight to 10,000 years, and writing for about 5,000 years. But we're still living in the dark ages leading up to the dawn of history.

Don't we have history already, you ask? Well actually, we don't. We know much less about our ancestors than our descendants will know about us.

Indeed, we've acquired bad behavioural habits – because we're used to forgetting things over time. In fact, collectively we're on the edge of losing the ability to forget."

"Sixty to a hundred kilograms is all it takes to store an entire 21st Century of human experience."
Charlie Stross (one of, if not the best SF writer to emerge in a long time, check Lobsters and a A Colder war for a thrill) writes an OpEd piece for the BBC about the future or an intensified now, where one's experiences are searchable. He goes into the numbers involved; how much data storage required, how much is will cost – about a tenner a year he reckons by 2027. And about five thousand a year to do it now.
Relatedly Dj Rupture creatively data mines an interview with Eric Schmidt, Google's chief executive for quotes about the future of "Google as a thoughtful, soulless oracle."
Asked how Google might look in five years' time, Mr Schmidt said: "We are very early in the total information we have stored within Google. The algorithms will get better and we will get better at personalization. Search results and keylogging is just the beginning. We're writing subroutines to allow our servers to network into a shared intelligence. It'll be a supercomputer with near-sentient attributes.

"The goal is to enable Google users to be able to ask it questions such as 'What shall I do tomorrow?' and 'Which religion should I join?' We think the religious questions will prove especially popular with our users, since in an age of changing morality and sectarian strife, who is more objective on these matters than an entity without a soul? Google is that thoughtful, soulless oracle."

The race to accumulate the most comprehensive database of individual information has become the new battleground for secrets as it will allow the industry to offer far more personalized advertisements. These are the Holy Grail for the search industry, as such advertising would command higher rates. It'd be like owning the Apocryphal relic, said to possess magical powers.

Mr Schmidt told journalists in London: "We cannot even answer life's most basic questions because we don't know enough about you. By the grace of Google, that will change. This the most important aspect of Google's expansion."
Rupture is taking some license with the source but the point he makes, whether intentionally or not, is valid; the language for what google is/will be leans towards that normally used to describe the transcendent. You know the ones; oracle, omniscient etc.
Stross in an other essay on his blog writes
Firstly, storage. I like to look at the trailing edge; how much non-volatile solid-state storage can you buy for, say, ten euros? (I don't like rotating media; they tend to be fragile, slow, and subject to amnesia after a few years. So this isn't the cheapest storage you can buy — just the cheapest reasonably robust solid-state storage.)

Today, I can pick up about 1Gb of FLASH memory in a postage stamp sized card for that much money. fast-forward a decade and that'll be 100Gb. Two decades and we'll be up to 10Tb.

10Tb is an interesting number. That's a megabit for every second in a year — there are roughly 10 million seconds per year. That's enough to store a live DivX video stream — compressed a lot relative to a DVD, but the same overall resolution — of everything I look at for a year, including time I spend sleeping, or in the bathroom. Realistically, with multiplexing, it puts three or four video channels and a sound channel and other telemetry — a heart monitor, say, a running GPS/Galileo location signal, everything I type and every mouse event I send — onto that chip, while I'm awake. All the time. It's a life log; replay it and you've got a journal file for my life. Ten euros a year in 2027, or maybe a thousand euros a year in 2017. (Cheaper if we use those pesky rotating hard disks — it's actually about five thousand euros if we want to do this right now.)

Why would anyone want to do this?

I can think of several reasons. Initially, it'll be edge cases. Police officers on duty: it'd be great to record everything they see, as evidence. Folks with early stage neurodegenerative conditions like Alzheimers: with voice tagging and some sophisticated searching, it's a memory prosthesis.

Add optical character recognition on the fly for any text you look at, speech-to-text for anything you say, and it's all indexed and searchable. "What was the title of the book I looked at and wanted to remember last Thursday at 3pm?"

Think of it as google for real life.

We may even end up being required to do this, by our employers or insurers — in many towns in the UK, it is impossible for shops to get insurance, a condition of doing business, without demonstrating that they have CCTV cameras in place. Having such a lifelog would certainly make things easier for teachers and social workers at risk of being maliciously accused by a student or client.

(There are also a whole bunch of very nasty drawbacks to this technology — I'll talk about some of them later, but right now I'd just like to note that it would fundamentally change our understanding of privacy, redefine the boundary between memory and public record, and be subject to new and excitingly unpleasant forms of abuse — but I suspect it's inevitable, and rather than asking whether this technology is avoidable, I think we need to be thinking about how we're going to live with it.)
Here's an excerpt from short story by Cory Doctorow about some of those possible nasty drawbacks
"Evening," Greg said, handing the man his sweaty passport. The officer grunted and swiped it, then stared at his screen, tapping. A lot. He had a little bit of dried food at the corner of his mouth and his tongue crept out and licked at it.

"Want to tell me about June 1998?"

Greg looked up from his Departures. "I'm sorry?"

"You posted a message to alt.burningman on June 17, 1998, about your plan to attend a festival. You asked, 'Are shrooms really such a bad idea?'"

The interrogator in the secondary screening room was an older man, so skinny he looked like he'd been carved out of wood. His questions went a lot deeper than shrooms.

"Tell me about your hobbies. Are you into model rocketry?"

"What?"

"Model rocketry."

"No," Greg said, "No, I'm not." He sensed where this was going.

The man made a note, did some clicking. "You see, I ask because I see a heavy spike in ads for rocketry supplies showing up alongside your search results and Google mail."

Greg felt a spasm in his guts. "You're looking at my searches and e-mail?" He hadn't touched a keyboard in a month, but he knew what he put into that search bar was likely more revealing than what he told his shrink.

"Sir, calm down, please. No, I'm not looking at your searches," the man said in a mocking whine. "That would be unconstitutional. We see only the ads that show up when you read your mail and do your searching. I have a brochure explaining it. I'll give it to you when we're through here."
Posted by homoludo on Nov 20 2007 Posted by homoludo on November 20th, 2007 filed in artaud, difference, music, theatre, writing
Comment now »
In the 1940's a Artaud, a French actor/poet and schizoanalytic philosopher wrote a piece called On Balinese Theatre.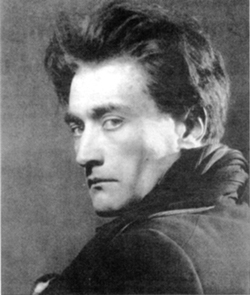 In it he speculates on music.
"There is also the broad, pounding rhythm of the music-an extremely insistent, droning, and fragile music, in which the most precious metals seem to be ground, in which springs of water seem to gush up as if in their natural state, and armies of insects march through vegetation, in which one seems to hear captured the very sound of light, in which the sound of deep solitudes seems to be reduced to flights of crystals, etc., etc…

…all these gestures, these angular and abruptly broken attitudes, these syncopated modulations formed at the back of the throat, these musical phrases that break off short, these flappings of insect wings, these rustlings of branches, these sounds of hollow drums, these creaking of robots, these dances of animated puppets,..
"the most compelling correspondences are constantly fusing sight with sound, intellect with sensibility, the gesture of a character with the evocation of the movements of a plant, across the scream of an instrument. The sighing of a wind instrument prolongs the vibrations of vocal chords with such a sense of identity that one cannot tell whether it is the voice itself that is being sustained or the senses that have absorbed the voice from the beginning. A frolicking of joints, the musical angle which the arm makes with the forearm, a foot that falls, a knee that bends, fingers that seem to fly off the hand-all this is like a perpetual play of mirrors in which the parts of the human body seem to send each other echoes, musical phrases, in which the notes of the orchestra, the whispers of the wind instruments evoke the idea of a violent aviary where the actors themselves provide the beating wings.
"…the infinitely varied modulations of the voice, in that downpour of sound, as of a vast forest dripping and coming to life"

Some background- In 1937 Artaud came to De Valera's Ireland on his return from Mexico.
There he had kicked his heroin habit; he was in the land of the Tarahumaras and couldn't get any. This may have been part of his purpose. There he took peyote with the Tarahumaras Indians, had many interesting visions and adventures and returned to France.
Back in Paris, he had a staff of knotted wood he believed to have belonged to Lucifer, Jesus and St Patrick. Moral fellow that he was, he decided to bring it back and give it to the Irish people. The staff of St Patrick was a religious, sexual and artistic totem for Artaud and his purpose may have been to research the staff. Ireland was also the recent site of the 31st Eucharistic Congress, the Catholic Church's big international do.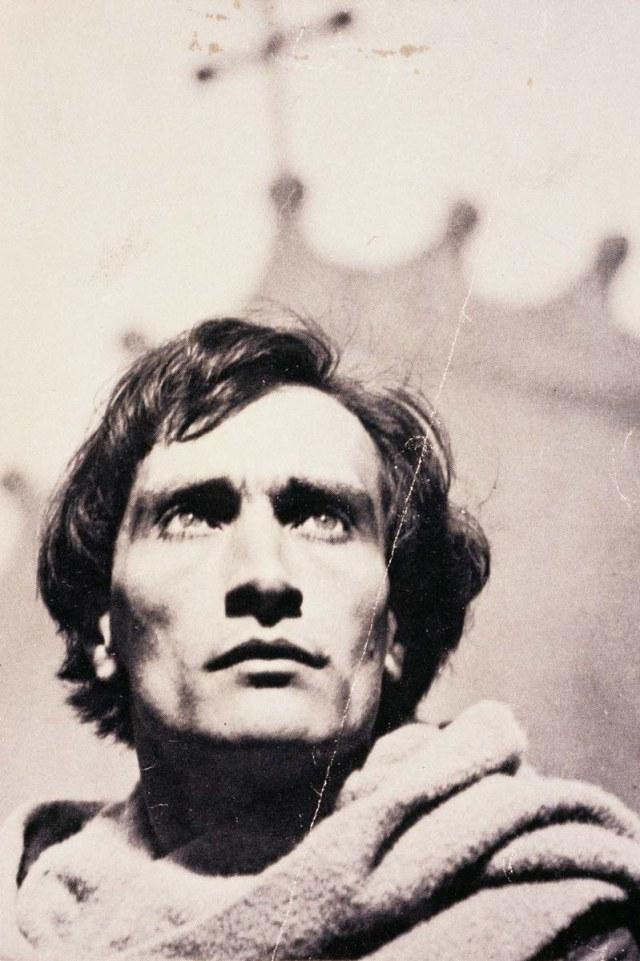 Artaud in 'Joan of Arc'
He came through Dublin and went west. Remember, this was a time in Ireland when membership of Communist organisations was a mortal sin.
Once in Galway, he got into various scrapes; a fight over non-payment of rent in the Aran islands, barricaded himself in a guest house( I picture the landlady trying to deal with the ranting paranoid visionary), tried to storm a Jesuit house and finally spent a week in jail before being deported back to an asylum in France, where he spent most of his remaining years. Here he was treated by Jaques Lacan the father of modern philosophic psychoanalysis.
This is the type of racket his landlady would have heard. (From his banned radio play to 'to be done with the judgement of God' ubuweb)
[audio:/Artaud-Antonin_06_Sound-Effects%20banging%20ect.mp3]
This is a postcard he wrote from Eyre Square.


For me the story has everything; insanity, theatre, drugs, music, puppets, philosophy and farce in 1930's Ireland and is the basis for my projected dub opera.
Artaud in 'Le Croix de Bois'
Oh yeah the mommy reference is to a famous quote from him "no mommy-pappy me", which was his way of saying he way trying to escape the Oedipus complex. He's also famous for his concept of the Body-Without-Organs. The person who posts the best 100-word explanation of which gets a free Cd.
Posted by homoludo on Nov 16 2007 Posted by homoludo on November 16th, 2007 filed in radio, RTE, tv, writing
1 Comment »
I do a radio show every week on Radio Na Life, called PCP ina Shuí, which is my Dj name.
The name PCP in Shuí ( ina Shuí means – sitting down) is kinda of a gag in Irish. Only people with some knowledge of seventies and eighties broadcast culture in Ireland get it, so I'll explain: There used to be an Irish language chat show on RTE 1 tv called SBB ina shuí. This was presented by Séan Ban Breathnach – at the time a part of the seventies wave of cool gaeilgoir. This meant speaking and being proud of the Irish language and culture and wearing beads and chunky jumpers. Current exponents of the look would be the Kila lads and lassies. SBB had the same kinda kudos level.
At the time I started the show (94/5)it was unheard of to have beats on legal radio and it was odd (in a good, funny way) to be presenting them through Irish. This was the time of repetitive beat legislation in England and there was a frisson of danger to the whole thing. The name was a rhyming pun, mixing up the incongruous ideas of Dj names, chemistry culture, Irish language, beats on "official"the radio etc. It was funny at the time…
SBB has become a figure of fun for many, participating in b list celeb singing contests. But tall in my memory is the hirsute and beaded seventies culture warrior and the scandal in the RTE Canteen when his co-presenter breast fed her baby.
SBB's case is good illustration of the nature and longevity of 'Cool' and inevitablity of ending up as a dodgy cabaret performer( see Orson Wells, Dawkins) . So might as well embrace it.
I'll try and find and post a picture of SBB in all his seventies gaeilgoir glory.